Psychosomatic Art
is creating public journals
Select a membership level
You Are Not Alone: A Public Journal Project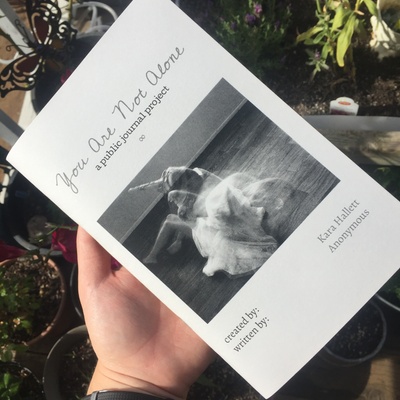 You will received one copy of the self-published public journal book. 
About
Welcome! Thank you for being a part of this Patreon!

You Are Not Alone is a diy community-driven public journal project that has been collecting entries since 2013. The journals focus on uncomfortable truths and real-world anxieties, often which we are afraid to tell others, post to Facebook, or even face ourselves. These journals serve a single both catharsis for the writers and sometimes uncomfortable encouragement for the readers. You re Not Alone focuses on exactly that sentiment... we all struggle, even if we can't tell each other all he time. 
Our goal is to be able to publish and print the book on a large scale, obtain and ISBN, and sell at local a store well as nationwide book stores. 
1 of 1