psychotrip
is creating nerdy youtube videos!
Select a membership level
By donating anything, you get to chat with me in my patreon feed, where you can get frequent channel updates, mini-blog posts, share ideas, talk about rpgs, movies, fantasy, sci fi, whatever is on your mind! 

I can't wait to share ideas with you guys! I have a lot of ideas for stories and roleplaying games, and it could be fun to collaborate and discuss these things.

Get a spot on the credits! If you donate $15 to my channel, I'll add your name (whatever name you prefer) to the credits of every video in the following month, to give you the recognition you deserve!
Okay, so I doubt this would actually happen, but if anyone actually donates $50 to the channel, I'll dedicate the entire end of a video to personally thanking them. As I get more support and resources I'll improve my actual rewards, but in the meantime I want to personally express my gratitude to anyone who believes in me enough to donate that much to my channel.
About
Who are you, and why am I here?

M
y name is psychotrip and I make nerdy videos for the internet!
Specifically, I make videos about games, fantasy, science fiction, and the entertainment industry. On my channel, we like to talk about atmosphere, art, and storytelling in games and other media.
So, why am I here on patreon? Well, my channel grew a lot faster than I was expecting. I feel like I've discovered my passion, and I want to make this youtube gig a full time thing. I want to improve and expand this channel. With your help, I think we have the potential to grow!
We're living in a new age of media, an age where stories are told through interactivity and immersion; an age where the old rules of board rooms and focus groups no longer apply; an age where small creators, critics, and analysts are more relevant than ever before, and since I've gotten into youtube, my appreciation and passion for this new age has only increased.
I've also found an incredible audience that likes this stuff, too. 
I want this channel to be a community, a forum for all things fun and nerdy. 
Here's an example of the sort of stuff I like to talk about. I hope you like it!
https://www.youtube.com/watch?v=gvlpsvl04qI
What the hell is Patreon, and how does it work?P
atreon is a platform for people who like what I do to support me through donations. 
You can pledge any amount (even $1!) per video I produce each month. Don't worry, you can set a limit on how much you donate each month, so if I decide to make a hundred videos in 4 weeks, you don't need to worry about overspending! Hell, if you want you can set your limit at $1, so you're effectively donating a dollar per month to help out my channel!
And just to be clear, my videos will always be 100% free.
This is simply a way you can help keep the channel going!
Why do you need donations in the first place? Aren't you making youtube-money? 
The Youtube gods are fickle and cruel. 
You may imagine youtubers as rich celebrities raking in millions and swimming in pools of gold dabloons.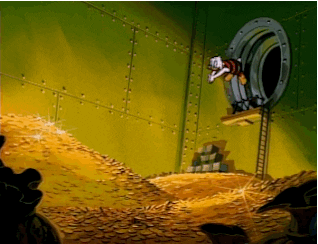 As much as I'd love this to be true, it really isn't the case for most of us.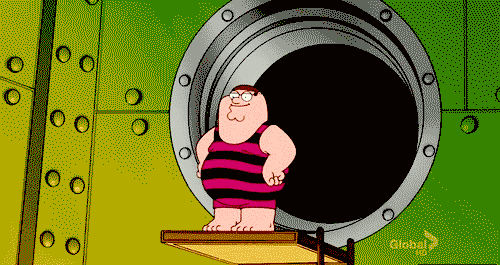 Right now, this channel is the closest thing I have to a job as I work my way through school. Countless youtubers, many larger than myself, are feeling the squeeze as youtube shrinks our profits and makes it harder to make a living. Many argue that the days of "youtube money" are over for the vast majority of creators. I haven't made a cent off the channel yet (youtube doesn't send you a check until you bring in enough revenue), but I love what I do so much that I'm determined to make it work. 
I love doing this, and I want to keep making videos for you guys for the rest of my life!
The more that's pledged, the more goes into the channel, and my life in general.
I don't want to have to follow what's trendy to appease the mysterious ad-gods of Youtube. I want to make fun, quality content for you guys. I want to grow the channel without giving up what makes it unique. I don't want to be beholden to anyone but myself and you. 
Take a look at my videos, see if you like them, and if you want to support what I'm doing I'd greatly appreciate it!
How will the money be used to improve the channel?

Great question, voices inside my head!
Here's a list of things I'd be able to do with some money:

-Create a website with all my videos, complete with a forum, blog posts, game reviews, as well as music and artwork.

-Create an interactive science-fantasy series, where the community can join me in making artwork, writing short stories, and even tabletop rpg templates. I'll talk more about this in an upcoming video (This is dependent on the website. If we can get the site up and running this will be easy). 

-Get better editing software so I can make videos much more frequently and at a higher quality. I have dozens of scripts written for episodes, but my editing tools slow me down substantially.-Invest in larger, more long-term projects that require more resources.
Please let me know what else you'd like to see for the future of the channel. I want to make this Patreon thing worth it for you guys. I really want to make this channel a full time thing, and I think I can with enough support!
I have a lot of plans for where I want to take the channel, and how I want to expand it into a larger network. With your help, who knows what we can accomplish?
Each pledge, no matter how small, will help me create more videos in a more efficient way. So if you like my videos, and want to see more, let me know with a pledge!
So, what rewards are you offering if I donate?
I gotta be honest, I'm not entirely sure how these rewards work, and I don't have the resources (yet) to provide merchandise like t-shirts or fancy mugs, but I do have a personal subreddit that I've created.
Here is a list of rewards I'm currently offering:
1. Patron Feed Access: 
If you donate anything to my channel, you can get access to my Patron feed, where we can share ideas, chat, talk about rpgs, movies, fantasy, sci fi, whatever is on your mind.
I'm going to be using Patreon in lieu of an actual website for the time-being, so this will be the best way for us to keep in contact for now!
2. Get a spot in the credits:
I know this probably doesn't mean much, but if you donate 15 bucks, I'll list your username (or pretty much whatever name you want me to call you) in the credits as thanks.

3. Behind the scenes stuff, bloopers and personal videos:
To anyone who donates 25 bucks, I'll show you some of my more embarrassing slip-ups and bloopers (trust me...there's a lot of them when I make these videos), scripts and teasers for videos that haven't yet been released, as well as videos where I talk directly to my Patrons about the channel, myself, and creative stuff!
4. A personal thank you in a video:
If, by some miracle, someone donates $50 or more, I will personally thank them at the end of a video. I know it's not much, but it's the best way for me to express how grateful I am for your support as of now. 
Here is a list of rewards I'm not offering yet, but want to in the future:

1. T-shirts, posters, and artwork:
I'm really into futuristic, surreal, psychedelic, colorful art. One of my best friends is an artist and we have a long term plan on making t-shirts and other merchandise with colorful designs or witty messages. If you've seen my new logo, that's the sort of thing you can expect. 
2. Live Chats
: If you'd like to have an actual chat with me, let me know! We can talk about the channel, what you guys have been up to, what my current and future plans are, pretty much anything!
3. A 3D-printed gas mask:
Now I'm just getting crazy, but if anyone were to donate a
lot
 of money to the channel, I'd have to send them an equally insane and crazy gift. I'd probably have it covered in some cool colorful graffiti or something. 
I'll be sure to add some better rewards for you guys once I obtain the resources to do so. In the meantime, I really appreciate your willingness to help me fund the channel!
Thanks for reading, and I'll see you next time!
I want to keep making videos for you guys for the rest of my life, and eventually I want to make this a full time thing. Every donation you make brings us closer to that goal, allowing me to focus more on creating new, interesting videos. Don't feel pressured to donate. You get the videos either way!

My goal here is to make enough money to do this as a job, but donate however much you want!

I think this community can turn into something big, and with your help, who knows what we can accomplish?
1 of 2
By becoming a patron, you'll instantly unlock access to 8 exclusive posts
By becoming a patron, you'll instantly unlock access to 8 exclusive posts
Recent posts by psychotrip