purplelink33
is creating Online Commentary on Video Gaming, Music, and Music in Gaming.
Select a membership level
No Commercials Please
For those of you who like those Ad Blockers, here's a way to help support the channel!  There are no additional benefits except my undying appreciation, but even just a single dollar can help go a long way.
Fighter's Sword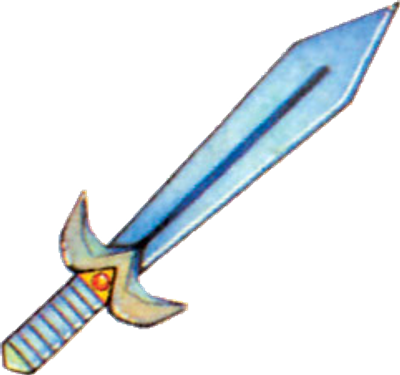 For those that want to donate just a little more than the single dollar, here's the Fighter's Sword!  With this tier, I will be looking towards you to help with some future game selection, and as always, you will get my undying gratitude.
Master Sword
For those courageous enough to be able to pull the Sword that Seals the Darkness, I will be looking towards you to help assist with some of the decisions of the channel, such as what game to play next, who wants to be Mods on what will eventually be Twitch and Discord, and so much more.
I will also be doing a special shout out video, completely separate from one of my other videos, ensuring you all get the proper recognition you deserve!  Thank you for your support!
About
Greetings everyone!  I am PurpleLink33, and I'm launching this page in support of my YouTube channel where I play video games, sometimes quite terribly, and usually make fun of myself later for it.

At this time, this is merely a means to help financially support the channel, but there are other things around the bend, such as Twitch.  I will likely look to my initial Patrons for input on how to embark on that endeavor, as well as what games I should play next, what topics to talk about in future videos, and to see if people would like to be Moderators in the aforementioned and upcoming Twitch channel.

Some of these may be farther out than others, but I'm hoping this can help offset some of the costs I will likely incur with purchasing of equipment and such.  For those that are interested, initially I'm only creating two tiers, at $1 and $10 monthly.  $1 Patrons will get my undying thanks for the support of the channel, and what I'm hoping will be weekly updates (or at least something close to weekly).  $10 Patrons can have a little more input as to what I put out on this channel, as well as be the first in line to be Mods for things like Discord, Twitch, etc.

For the record, I'm not looking to solely make money on my YouTube videos, in fact this is just for some extra cash (so I'm not really hurting for money), so if you're looking to become a Patron, please ensure that you have YOU taken care of before you take care of me here.  I do appreciate all the support that my small but mighty channel has garnered over this past year, and believe me, that will not diminish with this page.

Thank you all for your support, and I look forward to continuing to create more great content for you to enjoy!