Rainbow Hannah
is creating truth, freedom, and fabulousness
Select a membership level
Purple
You'll get to see the world through my violet-colored glasses with access to my blog posts about anything and everything on the spectrum. You'll get access a full week before it non-patrons!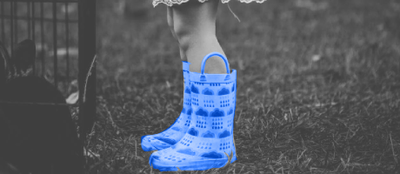 Blue
Whether it's Thor's Day, or any other special day, I like to dress up in creative, whimsical ways. Follow my fashion adventures and keep up with my Revolutionary Costume of the Day (posted 3-4 times a week.) 
Plus: All the benefits of Purple
Green
Time to get serious: I'm here to provide a real look at what it's like for families (like mine) living in poverty - navigating the social safety-net, dealing with pitfalls, and discovering what it takes it get out. It's an eye-opener!
Plus, to balance out the serious stuff, all the benefits of: 
-Blue (fun fashion)
-Purple (grab-bag blog)
About Rainbow Hannah
I'm telling stories about surviving abuse, living in poverty, and looking fabulous. Of getting kicked out of church and of coming back to church. Of kicking ass, taking names, and teaching Sunday school. Of all of the other amazing, resilient survivors I've met along the way. Of the Hannah that was, the Hannah that is, and the Hannah I am becoming.
Recent posts by Rainbow Hannah