Raw Healing Mastery
is creating YouTube Videos and Holistic Health Coaching Services
Select a membership level
Help Support Raw Healing Mastery
With your donations, I will continue being able to create new content each week for Raw Healing Mastery, including new YouTube videos, Instagram posts, Facebook posts, and more!
Holistic Health Coaching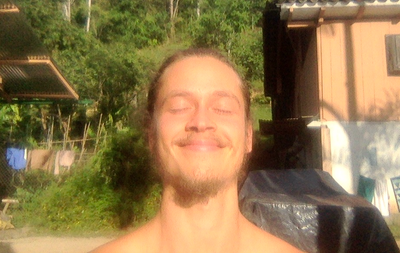 When you pledge to this tier, you will get one monthly video coaching session with me. You will be able to speak with me one-on-one about any and all issues you are facing. I will offer thorough suggestions of things you can implement to improve your physical, mental, emotional, and spiritual wellbeing. 
Holistic Health Coaching II
When you pledge to this tier, I will give you twice-monthly video coaching sessions so you can get double the support, double the opportunity to connect with me, and double the time to discuss strategies and techniques for improving your lifestyle and overall health.
About
I am passionate about my health, the health of my fellow man, and the health of the planet. In this lifetime I intend to assist as many people as possible in reaching their full potential as human beings. On my journey, I have found that being truly healthy goes far beyond eating a healthy diet and exercising. Becoming healthy is a profound spiritual process that encompasses every aspect of one's life ranging from the physical, mental and emotional aspects, all the way to the environmental, social, and sexual aspects. As I tie these elements together with the experiences I've had on my own personal healing journey, I work one-on-one with individuals who are ready to incorporate this knowledge into their own lives so that we may all reach states of wellness, connection, and integration that infinitely surpass popular ideas of what is "healthy". One individual's health is the health of the collective. Your health is my health. Your support is greatly appreciated on this journey of collective healing and awakening.
When I reach $250 pledged per month, I will hire a web developer to launch www.rawhealingmastery.com.
1 of 4
How it works
Get started in 2 minutes