reliablefit
is creating travel and fitness vlogs
Select a membership level
Pledge $1 or more per vlog
Starting July 7th I will be in Malaysia until the 15th; then I will be in Thailand until August 12th...I WANT to be honest; there's not much I can offer you in terms of physical rewards at this time, which means if you are signing up to become a patron, you're probably doing it because you care about me– you want to see the adventure continue, and your support helps that goal!
At this time I can't offer you much, but just know that you have my love and gratitude, and as I grow–I'll do what I can to giveback in travel presents along the way.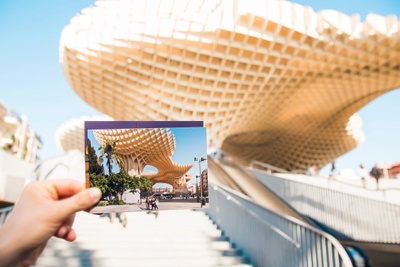 Pledge $2 or more per vlog
I'll send you a post card every month from wherever I am! 
[must support at least 10 videos per month to receive postcards]
About reliablefit

Where shall I begin? Hello, Hola, Sawasdee Ka, Ciao, Dia dhuit, Chaírete, Kon'nichiwa and so forth! I am Ashlee Elia; or better known as reliablefit. In 2014 I thru-hiked the Appalachian Trail a journey that requires hardship, struggle and high reward, in 2015 I traveled by car two separate month long road trips cross country, in 2016 I became a WNBF Bikini Professional, and in 2017 I traveled to Asia to train Muay Thai for a month! So what's next!? 2018 I am headed back to Asia for over a month, Greece, and who knows where else in-between! Not to mention I already have plans to travel to Costa Rica in January of 2019.

Which lead me to my 2018 goal of being more comfortable on camera, and accepting of hearing my voice recorded; what this meant–a YouTube channel was born. Now, half-way through the year and with about 68 videos later...I couldn't be more excited for what's to come!

I debated for awhile whether or not I should create a page here on Patreon. I didn't want it to appear that I was asking for financial assistance; later realizing that was my own perception in my head–I decided to give it a shot. Typically a lot of creative people undervalue their content; I didn't realize the impact my videos were having on other people's lives until I started receiving messages that said they were living vicariously through me, that I was inspiring them to live a more positive life, encouraging them to try new things and travel, and even two friends started vlogging themselves!

It is so exciting for me to bring you all along on my journeys; not everyone can get the days off work, or leave the kids to fend for themselves–together, we can explore the world! This brings me so much joy, to be able to share my life with you all.

Well that was a lot longer than anticipated; so If you made it this far reading, thank you! I know not everyone who reads this will have the resources to become a patron, and in no way do I "expect" you to contribute financially, but I am more than grateful for your continued support on YouTube by watching, liking, commenting, and sharing!

Kindly,
From SOMEWHERE around the world...

–Ashlee (reliablefit) Elia

per vlog
This amount will make it possible to continue no matter how uncomfortably cheap I'll have to live around the world! I would love to vlog daily for you all to experience every milestone with me; and this would help towards that goal! Let's see if we can do it TOGETHER.
1 of 1