Rogério and Rute Perdiz
is creating Resilience Satelle r.i.c.e.
Select a membership level
The Workmate
You'll receive one 3D model of our chibi avatars (priced on Sketchfab at 4USD). Female Patreons will receive me and male Patreons will receive my wife's 3D chibi model. 
3D models specs:
They have a simple foreword kinematics rig and are animation ready.
Delivered in .Blend and .fbx
The Sponsor
Join the Quest! :) 
You shall be credited on the first topic of the development thread as Resilience Satelle sponsor;
You'll also be credited on every single place Resilience Satelle may be present/sold, including end credits, posters, brochures, covers, etc
You'll receive the two 3D models of our avatars in .blend and .fbx
The Pal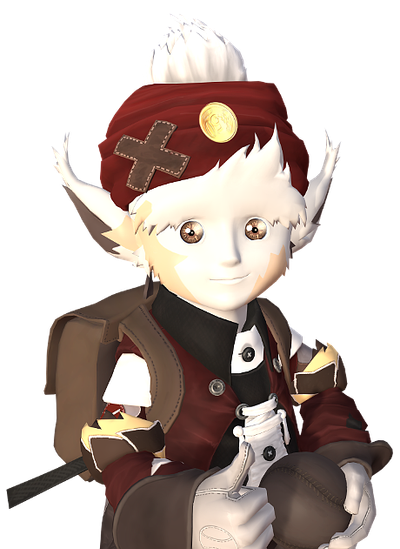 Previous tier plus:
You can see the online version for free and 2 weeks earlier than anyone else.
About
Hello friends,
My name is Rogério Perdiz, from Portugal and I'm a self-taught
Blender
artist since 2001.
I'm making a
R.I.C.E
(
R
eal-short
I
mmersive
C
inematic
E
xperience (yup! I've invented this up)), together with my wife, Rute Perdiz and a few remote freelancers, with the title:
Resilience Satelle ✦

━━━━━━━━━▼━━━━━━━━━
The work started at full speed in May 2019, but it's been under development since 2009... when I resembled just like Moget in the illustration above... Humm, I may have a bit less fur.
Why Patreon: This Patreon page is our attempt to find ways to speed up the project release date. Being self-financed indie developers, our biggest struggle is find time. As freelance 3D graphic artists, working full-time for several identities around the planet, our personal dream project and life goal "Resilience Satelle" ends up in the end of the work list (we only work on it when we don't have work :P), dragging it conclusion to uncertain time. Feels that is time to complete the quest! We can make it as fast as 6 months, if we could allocate all our daily time to it. To do that we summon a fellowship of the Patreon. The path is full of enemies, lead by the evil Time Master Lord and only with your help we have a chance to beat him.
What exactly we'll receive in the end: Technically speaking, Resilience Satelle will be an stereoscopic, 360º free head movement virtual reality short animation, to be seen (optimally*) on virtual reality headsets, like "Google cardboard", "Oculus", "HCT Vive", "Valve Index", etc... -_- Boring enough ha!? :/ ... allow me to explain it better! :) On layman terms, it will be an involving, trilling and emotive cinematic experience, featuring carousel alike rides, drama, comedy, heartbreaking moments and breathtaking action... o_O ...all happening in a fantasy world, to be experienced with mind binding futuristic looking equipment, suitable to all family.
Where can we see it: It will be available to see online (Video On Demand and others) and as a premium quality digital download at Itch.io, Steam and other.
* Resilience Satelle can be seen without VR headsets, using the mouse to look around, or even without any interaction, just like a normal movie.
━━━━━━━━━▲━━━━━━━━━
We're reporting all the progress at the blenderartists.org development topic
and will keep doing so until the release day.
There won't ever be any "exclusive posts just for Patreons",
but there will be progress reported here on Patreon too
.
Resilience Satelle may take up to 50 years to be concluded...
...But, You can help to make it faster :)
━━━━━━━━━▼━━━━━━━━━
Some important considerations:
10% goes back to Blender: At least 10% of the Patreon monthly income (after fees and after meeting at least the necessary amount for a Bronze Badge (5€)) will be monthly send to the Blender Development Fund under the name of "Resilience Satelle r.i.c.e. Patreons".
About the commitment: As soon each goal is reached, we hereby commit to complete the project in the mentioned time frame. Therefore, now is up to 50 years; as soon we get to the $250 goal, the deadline will immediately change to 16 months. After the first goal is reach, you can still help to speed it up even more, to 12 months, as soon we reach the $350 goal... and so on. The fastest possible speed we can get is 4 months. Anyway, after the date we reach the first goal, we'll have only 16 months to get the project done.
━━━━━━━━━▲━━━━━━━━━
Regardless if you ever become a Resilience Satelle Patreon or not...
Thank you very much for your interest in our project! You're a Pal! :)


Rogério and Rute Perdiz (...and Arthur too).

Resilience Satelle gets completed in 16 months.
1 of 5
Recent posts by Rogério and Rute Perdiz