Lena Nguyen
is creating interactive fiction, narrative text games, and novels
Select a membership level
Get exclusive patron-only merch
Recruit
Rewards include:
Access to the Patreon feed and exclusive polls that will influence the game's development.  Help shape and name characters, decide story events, choose achievements, and more. 
Access to exclusive behind-the-scenes teasers, weekly updates, and sneak peeks. 
Access to an exclusive monthly Q&A session, where patrons can ask any question about the game (spoilers, NSFW, and more). 
Ability to vote and decide on the subject and medium of Patreon-exclusive art commissions.
Officer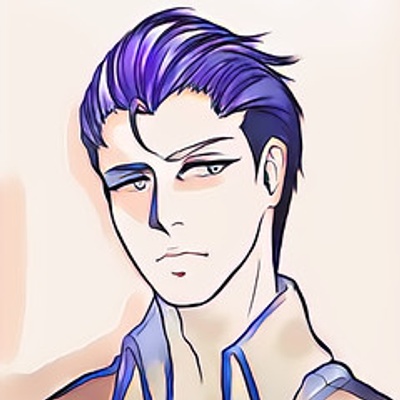 Rewards include:
 All the benefits of the Recruit tier, plus...
Early access to the alpha build of the game without needing to alpha test.
Access to a private Discord server channel about the game's alpha build and other Patreon-related discussions.
Access to exclusive goodies, such as secret websites and interactive pages, game-related personality quizzes, moodboards, mini-games, seasonal events, reference materials, and more.
Includes Discord benefits
Captain
Rewards include:
All the benefits of the previous tiers, plus...
Access to secret plans that no one else will know about (DLC, future stories, hidden details, easter eggs, old drafts, and et cetera).
Access and voting rights to exclusive art, secret mock-ups and character sketches, and in-game character cards before the game's release.
Access to any future side stories (such as the Soldiers of Hael demo) before anyone else. 
Access to a monthly short story focusing on one of the game's characters (theme and character decided by poll, average word count: 8,000 words).
Your name in the game's credits (if desired).
After 3 successful pledges, a special Shepherds of Haven sticker in the mail!
Includes Discord benefits
A 3x3 sticker featuring the official ShoH emblem!
Vice-Commander
Rewards include:
All the benefits of the previous tiers, plus...
A special and unique Shepherds of Haven bookmark or tarot card, mailed to you each month. Each month features a different character and theme! [COMING SOON]
After three successful pledges, receive a physical, unique piece of Shepherds of Haven merchandise in the mail, fulfilled by Patreon (merch changes every three months). 
Entry into a monthly lottery. Winner gets to choose or create a story to be featured in the game's newspaper or scrying function!
Ability to vote and determine the next merchandise created for Patreon and Redbubble.
Includes Discord benefits
A premium white-enameled mug featuring the ShoH logo!
Commander
Limited (3 of 4 remaining)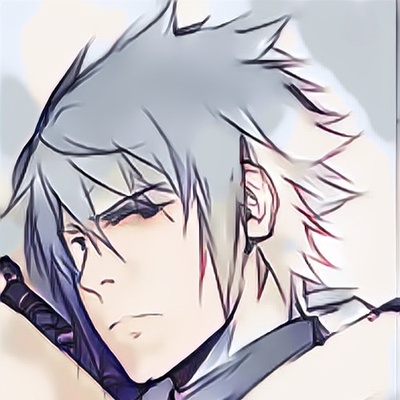 Rewards include:
All the benefits of previous tiers, plus your choice of...
 1) a personalized short story with your MC and chosen character or theme (min. 1000 words and sent via email)
2) a handwritten thank you note and autographed character tarot card (your choice of available characters)
OR 3) the opportunity to name and build a character into the game. 
Includes Discord benefits
Includes
Exclusive Sticker -

A 3x3 sticker featuring the official ShoH emblem!

Exclusive Mug -

A premium white-enameled mug featuring the ShoH logo!
About
ABOUT ME
I'm Lena Nguyen. I'm a writer who writes both interactive fiction (stories that change according to your choices) as well as conventional fiction--usually of the fantasy or speculative variety. My work has appeared in places such as the Harvard Review, K'in Literary Journal, Creating Life from Life: Biotechnology and Science Fiction, and digital platforms like Tapas Media and Episode. My first novel, WE HAVE ALWAYS BEEN HERE, is also forthcoming from Penguin Random House soon! And now, my love of role-playing games and choice-based narratives has led me to my biggest project yet: Shepherds of Haven, an interactive fantasy novel about a Mage living in a world where magic has been outlawed, but demons are invading anyway.
ABOUT MY PROJECTS
Shepherds of Haven
 is a dark fantasy game that follows the Order of the Shepherds: a group of fighters and investigators sworn to use their powers to protect the city of Haven from demonic invasion. The only problem? The use of supernatural powers  has been outlawed in the continent for the past two hundred years–and the populace of Haven fears the Shepherds almost as much as 
they fear the demons themselves.
In Shepherds of Haven you can play as male, female, or non-binary; gay, straight, bi, pan, aro, ace, or aro-ace. You can customize everything about your character, from their appearance (short hair or long hair?) to their racial heritage (elf or exorcist?). And you can recruit, befriend, or betray up to fourteen possible allies (with ten available for romance). Each character has their own separate story arc, personality, and relationship to explore–and each has many different endings that are intertwined with your own.
You can find out more about the game on its official Tumblr, the forum thread linked above, or play the demo here. 
WHY PATREON?
Shepherds of Haven alone is projected to be over 1,000,000 words by the time it's complete: that's more than the entire Harry Potter series combined! In the meantime I'll be writing, coding, designing, and finding art for 
the entire project on my own (with the help of my wonderful patrons and alpha testers), while juggling my own jobs and expenses. Supporting me on Patreon will not only help allow me to keep the project going for as long as it takes to complete it; it will also expedite the process of finishing the game and give invested readers an exclusive look and influence on the game's development. With Patreon's help, I've already been able to complete over 200,000 words on the game in the span of a few months: that's more than I was able to get done in the two years beforehand!
WHAT DO PATRONS GET?
I've thought up as many goodies and bonus content as I can without compromising my ability to work on the main content for
Shepherds of Haven
. Please check out the tiers of rewards, which include character goodies and personality quizzes, access to secret plans and exclusive art, early access to the alpha version of the game, and polls influencing its trajectory and development! By supporting me here, you enable me to dedicate more time to this project and get the finished version to you in as timely and polished a manner as possible!
Thank you.
Your support means the world to me, and if you're not in a position to become a patron, sharing and spreading the word is also an enormous help. Thank you for stopping by, and an especially-huge and heartfelt thank you if you do decide to lend your support!
(Character art by 
Tiffany Yuet
.)
SPECIAL SWAG 
I will produce exclusive merchandise for Patrons only to enjoy, including clothing, mugs, stickers, and more, as well as offer heavy discounts to Patrons for any merchandise that's offered to the public!
3 of 4
Become a patron to
Unlock 193 exclusive posts
Connect via private message
Recent posts by Lena Nguyen