Roam Your Way
is creating a Travel Blog
Select a membership level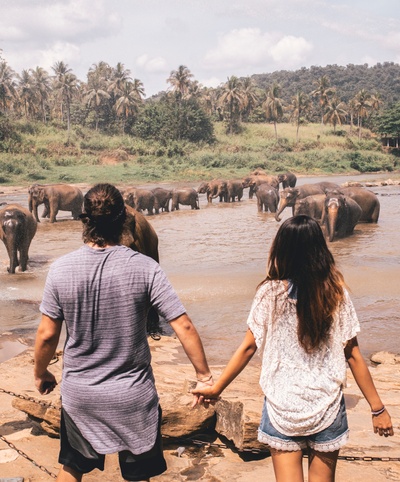 The Good Samaritan
Why not support our blog in 2019?
Every penny makes the difference for us, seriously!
For $1 a month you get to join our Patreon community and help out a growing travel blog with BIG things planned for the future.
Backpacker
Love the blog? Want even more content? Then look no further.
By supporting us through this tiered membership you will receive a monthly 'newsletter'.
Benefits:
* Receive a comprehensive overview of our favourite location we've travelled in the past month. Including; photos, facts, stories, and information NOT seen on the blog.
* Get closer to us while we're travelling. With more personal content, you'll get a better feel of what we're like, and what life is like for us on a day to day basis.
* No affiliate links and/or advertisement of any kind.
Filmmaker
Want to see more video content? We want to make more!
If you become a patron of this tier you will receive;
* EXCLUSIVE access to ONE travel film per month.
* 5-10 minute video of us reviewing our past month of travel. Including funny stories, the BEST and the WORST moments, plus the things we've learnt. 
* All the benefits of the 'Backpacker' tier.
About Roam Your Way
Hey, it's Roam and Shenny! Thanks for visiting our about page. Here is a little bit more about us.

We met back in 2015 whilst we were both studying at University in London. At a very early stage of our relationship, we established that travel was a big motivation and passion for us both.
It's hard to pinpoint exactly when 'Roam Your Way' came to fruition. We often had long discussions about travel, taking a year off and just hitting the road. Seeing so many people on Instagram living the lifestyle we so badly craved was motivating, and we asked ourselves if they can do it, why can't we? With both of us frustrated at being bound to one location and slogging away day after day in 9-5 careers, it was time for a change.
Those dreams, those 'what ifs' slowly turned into ideas and then into plans and eventually to where we are today. Where is that exactly? It is packing up our lives into a couple of backpacks and hitting the road indefinitely from September 2018. It has been a long time in the making with many challenges along the way and it feels surreal to be here now. But, the challenges have only just begun. Describing our blog in one word would be 'honest'. Traveling full-time is hard, we write, photograph, and video all our amazing experiences. However, what often goes amiss is the struggles that come amongst all the amazing moments. We document it all!

Roam Your Way is still in its infancy. We want to build an awesome community of people who love travel, or are just super interested and inspired by it. We want to provide our audience with the content they enjoy. Help us live our dreams, help us to be able to keep bringing you raw, honest content and help the Roam Your Way movement truly grow in 2019!

When we reach $1000 per month, we'll launch a project/series of projects to promote sustainable travel and help local communities.
1 of 1