Roulez Media
is creating Documentary Film, Videos, Blogs, Episodic Content
Select a membership level
Official Roulez Patron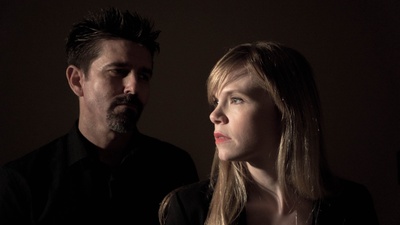 - A heartfelt "thank you" 
- Exclusive monthly video
-  Advance and exclusive notice of content and events
-  Access to the Patreon Patron page -- where all of your messages/questions will be answered!
Active Roulez-er
- ALL of the ABOVE, PLUS...
- Access to biweekly content, including video, Kimberly's private blogs and Night Journals
- First digital viewing of our films and episodic content 
- Advance notice for film fests and other events
- Other digital downloads
Live Roulez-er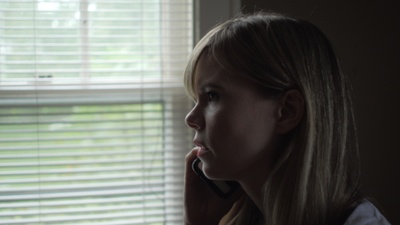 - ALL of the ABOVE, PLUS...
- Monthly Skype Q&As with Kimberly, Nick, Madeleine or other key Roulez Cast & Crew
About
[We're new to Patreon!] We will return shortly to launch this page. We're getting through the early court hearings toward plea agreement or trial and will return to launch after dust has settled. Stay tuned!

French for "roll forward," 
Roulez Media
produces timely and thought provoking documentary films, episodic content, screenplays, editorial still photography and digital media. Our team consists of three energetic souls working hard to right some of society's wrongs. This starts with the 
May 2018 release
of feature documentary 
Escaping Fed
, the true story of Roulez Media's 
founder
.
Escaping Fed takes viewers on a journey of going toe-to-toe with the federal government and one of its own Supervisory Special Agents, the Diplomatic Security for - among others - His Holiness the 14th Dalai Lama. After living in protective hiding for three years, Kimberly and her Virginia-based team came together to shine a light on what it is really like to take on an empowered rapist and attempted murderer, particularly one with a track record of offending multiple victims.
Nothing is more intriguing than a good spy novel or "impossible mission" flick, but Escaping Fed is real life. It has been a harrowing journey of being hunted, threatened, framed and attacked by someone trained to defend our country against the type of actions he perpetrates. The offender underestimated Kimberly, Victim 4. Blonde hair and blue eyes do not equal the vulnerability and helplessness he believed. He picked the wrong woman to victimize.
Escaping Fed is on the burner now and we have exclusive home video from the time of the stalking and other crimes, video we call 
Night Journals
. Here, you gain exclusive access to hours  of real activity as Kimberly stood up against the psychiatrically challenged "secret agent man." 
As we grow our brand and progress with our current and future projects,
Roulez Media greatly appreciates your support
. Upcoming work includes:
Film festival entries
National media awards qualification
Theatrical premiere and screenings
Educational screenings
Skype talks, Q&As and interviews
American Instincts episodic programming - maybe we'll come to your town!
A psychological thriller screenplay for feature film development
FIRST digital download of the film here to contributors - as soon as it is released to the public!
Here, we give you biweekly 
EXCLUSIVE video, written journals, Skype opportunities and swag giveaways
. 
We look forward to continuing our work of shining a light on what matters in this world: our American freedoms.
Please become
a patron of Roulez Media
today...and thank you!
Sincerely,
Kimberly Toms, Founder and Producer-Director
Madeleine L. Adams, Co-Producer
Nicholas Crawford, Co-Producer and Editor
Daniel Hoy, Editor
At $2000 per month, Kimberly will start providing video updates regarding Escaping Fed, the major events in this ongoing true crime saga and details of what the Roulez-ers are doing.
1 of 1
Become a patron to
Connect via private message
Recent posts by Roulez Media