Re-Read Harry Potter - RRHP
is creating a digital book-club and community
Select a membership level
Hogwarts Supporter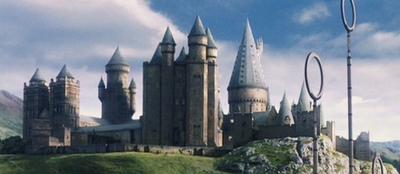 Thank you for supporting RRHP! Your support goes way beyond that one dollar you pledged.
At this level, you will be able to sleep better at night knowing that you are helping this group do great things.

Keep in mind that over time we will likely think of new and magical ways to thank you, AND that we hope to reward you with more than expected at every level.
Hogwarts Student
Show off your House Pride, and RRHP spirit with a custom RRHP mobile and desktop wallpapers!

And get a peek behind the scenes of the group - this might include the ramblings of the MoM, or even polls to help organize upcoming events/games.
Owl Post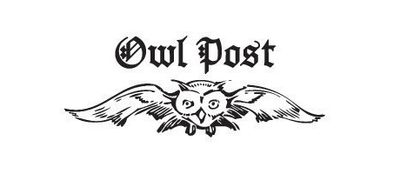 We all want an owl to arrive with our Hogwarts acceptance letter.  While we cannot provide the avian delivery method, we can provide the letter!
You, or a loved one, can receive a custom addressed letter via Muggle Post.  Makes a great gift.

At this tier you will receive:
Custom addressed Hogwarts Letter (via muggle post)
At this tier you also receive:
Access to digital downloads, including mobile and desktop House and RRHP wallpapers
Our undying thanks
About
If you are new to our community:
RRHP
is a fan community of J.K. Rowling's Harry Potter series, and the best, kindest, and maybe even the most active group of thought-provoking, question-asking, and answer-seeking fans this side of the internet. If you're already a member - thank you!
Every year we read the entire series together and discuss the books along the way. Get sorted into your
Hogwarts House
, earn
House Points
via participating in the group, help your team win in
Quidditch
, pick the best bracket for our
Mag-Madness
tournament in March, and more!
You can help us
reach out to the real world
and bring the joy of reading (and maybe HP) to people in our communities (libraries, senior living facilities, schools).
Share your love for HP
through acts of kindness, such as creating and distributing warm scarves and hats in cold climates, or hats for newborns given to hospitals.
This group is for anyone who loves Harry Potter and wants to be a part of a very active community of fans who have found the best in themselves and other people through sharing in our love for HP. (And I didn't even mention the end of year meet-up party!)
If you're curious to know what we're all about you can find our 
facebook group right here.
Thank you to all of our supporters, you are helping us grow and sustain the group and community, to make the games better, the interactions better, and increase a positive impact on each other and in our communities.
House Points!

With $20/month we can afford to keep the House Points service!
2 of 6
By becoming a patron, you'll instantly unlock access to 1 exclusive post
By becoming a patron, you'll instantly unlock access to 1 exclusive post
Recent posts by Re-Read Harry Potter - RRHP