Rudi Rennkamel
is creating Creative Gaming Videos & Videos on Youtube
Select a membership level
Easy Camel
- Access to Patreon Discord
- Get access to the silent streams
- be named in the video description
Cool Camel
- Invite to polls about special projects
- Have the chance to name coasters and rides
- all previous rewards
Luke Camelwalker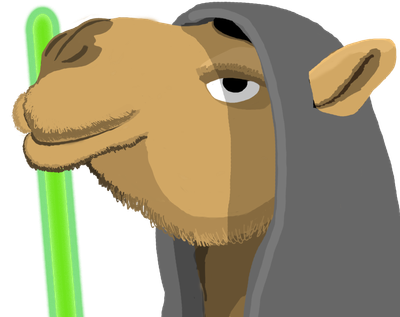 - Live session via Skype or discord in one commentary of a series of your choice
- all previous rewards
About
Hey there all!
Happy you made it here.
And without further ado:
THANK YOU!
For the continuous support on my channel. For the nice comments you give, and for sharing the passion of gaming, discussing and pure consume of online video content I create.
I know, its still not the biggest channel, but the interaction int the comments has grown again - and believe me or not - that is the best thing! I love to get in touch with all of you, react to your feedback and give you a little space where you can be as you are. And share you passion with other people that share the same.
Reason
As for Patreon, I had a hard time weighting the pros and cons of it, but I decided to go with it and try what this leads to.
First of all - I am not begging for money at all. I don´t rely on this, I have a pretty solid full-time job and am currently doing my master studies to hopefully earn more in the future. (I better do so, those studies were damn expensive lmao)
Why
Anyway, regarding YouTube & Twitch I´d like to improve my overall set-up to be able to keep on doing this hobby and therefore I need to keep track with the development of the industry - plus, I really wanna go into high quality content for you guys.
That said, here are my most important things to improve:

Objectives:
___________________________________
- New overall PC -
My current Rig is only average in general (i7 3770k, GTX970, 12GB RAM,  128GB SSD 1TB HDD) The issue is, my mainbaord is that old, I can´t improve anymore. So regarding the fact my preferred games are all very performance heavy, I´d need a new one with powerful cpu and better SSD. Since my focus is really on simulation games, its inevitable to improve the rig someday.



- GiveAways -


YOU are the reason I can do all this, and so I would love to give something back. And thats what I would do with some of the money from patreon. For sure, I do get some keys for free which I give away, but I will do it more frequently for you. 
___________________________________
These are some things I want to tackle in the near future. But that all means extra costs for me, that I can´t cover from my normal income that quickly. Someday I would, but I will have to spend an eye on priorities, so it might take quite a while.
So yeah - that was a quick explanation. I also won´t make an in-depth ranking system anytime soon - I feel very honored to do all the stuff and have you guys as an amazing community, so I´m thankful for each of you, no matter if you give 1 or 100. For sure, the Patreons get a special naming in videos and I may even consider naming stuff in games after you ;-) But this will happen mostly random :-).
BUT there will be one thing for all patrons: The silent stream, as already stated in my 2018 plans video. You´ll be able to watch me play and get glimpse of my upcoming projects before anyone else will. 
Oh, but what I can do is give you some discounts on my
merchandising
every once in a while :-)
If you want to grab some for whatever reason, heres the shop:
https://shop.spreadshirt.com/RudiRennkamel/?noCach...



_____________
Oh and as I promised in the video, here is the full list of what I have purchased from the money I made on YouTube so far:
Studio Microphone incl. pop filter and holding system 120 €
i7 3770k 160 €
G27 Steering Wheel 100 €
2x 2TB external drive 140 €
(not working) Isolation Material for the office 120 €
Cities Skylines Expansion Packs: 30 €
Dirt 4 40 €
F1 2017 40 €
Giveaways: 20 €
Webcam: 50 €
SSD: 99€
Monitors are not that important. But having 2 completely different but equally bad ones, it would be nice to have 2 average nice bigger ones.
1 of 2
Recent posts by Rudi Rennkamel