rusyaeffy
is creating Pokémon Sun and Moon E P I C Romhack Adventure + other stuff
Select a membership level
Youngster - Lass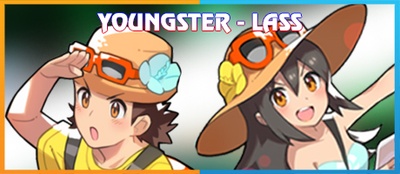 You're officially my patron! That means a lot!
You can suggest names for characters and involve in polls (such as to determine which Pokémon appear) for upcoming episodes! 
Any improvement suggestion to the series will be prioritized over non-patrons (eg. suggestions from youtube comments)
Also I forgive you if you use Adblock~
Ace Trainers
On top of previous tier rewards, you get to decide what's on the polls which may include: 
MC name
Pokémon party
Character appearance
Story plot
AND you get to suggest how upcoming Pokémon looks like (texture edit, colour scheme).
Veterans
On top of previous rewards, from time to time, I will make episodes based on your ideas.  
AND  you get exclusive access to my progress that I will publish gradually.
Also your name will be displayed way bigger than the lower level patrons in the video credits.   
About
Hey there, I'm rusyaeffy++ and I make mostly Pokémon youtube videos and other stuff. Currently making Pokémon Sun and Moon romhack adventure.
Becoming a patron acknowledges that
 you enjoy my videos
and want to support me financially to sustain the series, which is the happiest thing for me! But what's in it for you? You get to be involved in the making of upcoming episodes!
You can request for
Main character name
Pokémon party
Character appearance
Texture edits
Other stuff that I haven't thought of yet
Please keep in mind, it is still a romhack so there might be some stuff not possible to do, and higher tiers can request some extra stuff.
Of course, I do other videos too - Hunger games, fake trailers, commentaries(?). We can discuss on the contents for those kind of videos if you want. 
Last but not least, this will
hopefully sustain and
improve the quality of video production. Your name will be included in my video credits of course~
Channel link: 
https://www.youtube.com/user/rusyaeffy
A 100/month is a great start to sustain the internet cost for research and development of my videos.
1 of 2
Recent posts by rusyaeffy