The RVgeeks
is creating Confident DIY RVers
Select a membership level
Honorary Geek
UPDATE 12/27/19 - WE'RE NO LONGER ON PATREON, SO NO MORE SIGN-UPS ARE BEING ACCEPTED. THANK YOU!
We're so pleased to have you here with us, and look forward to sharing what we've learned over 15 years of full-time RVing.
Access our Patreon-only live Q&A broadcasts
Advance notice of all upcoming live Q&As
Submit real-time questions while we're live on the air
Live Q&A archive access
Our Patreon blog feed
Sincere thanks for supporting our videos!
We appreciate your joining us at any level. If you'd like to interact even more directly with us, check out more options below.
The RVgeek Squad
UPDATE 12/27/19 - WE'RE NO LONGER ON PATREON, SO NO MORE SIGN-UPS ARE BEING ACCEPTED. THANK YOU!
Vote on which RV topics you'd like us to cover Prior to each of our Live Q&A broadcasts, we'll reach out to all of our patrons at the the RVgeek Squad level & above, letting you vote for which topics you're most interested in having us cover, giving you a direct say in our upcoming content.
Submit Q&A questions & comments in advance. We'll respond to these first, and even more thoroughly, during our live broadcasts, as we'll be able to research and prepare more detailed responses prior to air time.
Further support our efforts to help our fellow RVers. Become an even larger part of our shared RV community.
All benefits of an Honorary Geek (listed above)
Huge thanks for supporting our videos!
Live Long & Prosper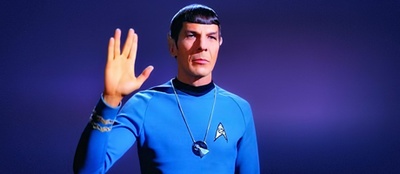 $10
per Live Q&A Broadcast
UPDATE 12/27/19 - WE'RE NO LONGER ON PATREON, SO NO MORE SIGN-UPS ARE BEING ACCEPTED. THANK YOU!
Early access to scripted videos, prior to their public release on YouTube
Private, behind-the-scenes on-location videos. From time to time, we'll pull back the curtain, sharing clips of project video shoots in progress. Remember... all pledges are ONLY per Live Q&A broadcast, so you'll never be charged extra for our special behind-the-scenes videos.
Pride in knowing that you're a key part of our continuing efforts to help fellow RVers get the most out of the experience
All of the benefits of an Honorary Geek
All of the benefits of The RVgeek Squad
Gigantic thanks for supporting our videos!
About
UPDATE 12/27/19 — AS OF TODAY WE ARE SIGNING OFF PATREON, SO NO MORE SIGN-UPS ARE BEING ACCEPTED. THANKS SO MUCH FOR THE PAST COUPLE OF YEARS. IT'S BEEN GREAT. SEE YOU ON THE ROAD.
SAFE TRAVELS,
PETER & JOHN

Hello and welcome! We're thrilled to have you here with us. We're Peter & John, better known as  The RVgeeks, hosts of one of YouTube's most popular channels about RVing. We specialize in How-To videos about RV maintenance, repairs, systems, upgrades and driving. Chances are you're here because you already know us... but just in case, we put together the video above as a brief introduction to who we are, what we do, and why we're here on Patreon.

A couple of "Do-It-Ourselves" techno-geeks, we've been living on the road full-time since 2003. We started making How-To RV videos in 2011 to help friends learn how to manage their RV's systems when they bought their very first rig (which they did after we shared our love of RVing with them on an epic 10-day road trip). It was a complete accident that we ended up with over 
100,000 YouTube subscribers
. We were literally just trying to help friends get off to a great start in their new RV (we probably felt a big responsibility, since they'd bought it because of us)!
That theme of "helping friends" carries on to this day, as our 
library of over 200 videos
continues to grow, helping fellow RVers manage their rigs themselves. Whether it's learning the basics of operating RV systems, performing routine maintenance & minor repairs, becoming a better, safer driver, great destinations, or installing useful mods & upgrades, we cover a little bit of everything.
We also created a website, 
TheRVgeeks.com
, where we share our favorite RV resources and feature special discounts we've arranged for our viewers on some of our very favorite RV gear.
While we're not RV technicians, we're pretty mechanically inclined and have learned a whole lot about RV systems over the years. We handle most of our own minor service, repair and upgrade work on our 2005 43′ Newmar Mountain Aire diesel pusher. We also maintained our 2002 39′ Fleetwood Bounder Diesel during our first 2 years on the road.
We hope our experiences can help other RVers go DIY, saving time & money while experiencing the satisfaction of a job well done.
We're Just Like Many Of You
While some people assume we're retired and/or rich because we have a big rig, we're actually just like most other working-age people. We have a full-time job (running our website design business), and have a sizable mortgage on our only home, which just happens to have wheels.
Creating videos that have such a positive impact is very rewarding, but our time for planning, scripting, shooting and editing them is somewhat limited, considering how seriously we take our obligation to our website customers. We do earn a modest amount from YouTube ads and
Amazon Affiliate
sales, so we feel lucky and grateful that some of the costs that go into making videos, like tools, equipment, supplies, camera gear and editing software, are covered.
We receive lots of requests for additional content, including personalized training to help others learn to manage and operate more of their RV systems. But at this point, we simply can't afford to devote any more time to our videos and YouTube channel. We're fortunate that the website business is good, so we're not complaining! But it does keep us busy.
Why Patreon?
We've had many people express surprise that we take the time and effort to create (hopefully) well-produced videos on a wide range of RVing topics, but don't charge anything for them. We'd like to be able to take more time off from our day job and create more content. Patreon provides a venue where content creators can receive support for their efforts, and based on the positive comments we've received, it seems that there's a demand for RVing expertise... which we've got!
Besides providing us with a platform for new types of content, and new opportunities for our viewers, Patreon also offers a great way to support the scripted videos we've been publishing publicly on YouTube for years (which we will of course continue producing).
After that, who knows where things might go? Special guest experts broadcasting with us to answer your questions live on the air? Live broadcasts of an actual repair or upgrade? More features that we haven't even thought of yet? We expect things to evolve here, and your ideas, input and feedback are welcome.
It's good to note:
If you're not already on Patreon, you'll need to sign up as part of joining us.
Pledges are paid per Live Q&A Broadcast only, which we currently plan to do about once each month. Everything else is included, along with our public scripted YouTube videos (which you are supporting here, too, thank you so much)!
You can set a maximum monthly amount, just in case we start doing more live Q&As, due to popular demand! ;-)
If we don't do a live Q&A in any particular month, you don't pay anything!
Even if you're not planning to attend our live Q&As, or watch the archived broadcasts, your support here on Patreon helps fund our regular videos!
We're honored and humbled that you've taken the time to read this far. If you haven't already done so, we hope you'll consider joining us as we try to answer as many RVing questions as we can, and help our fellow RVers get more out of this awesome way of life.
Thank you so much for being here with us.
Safe Travels,
Peter & John
By becoming a patron, you'll instantly unlock access to 146 exclusive posts
By becoming a patron, you'll instantly unlock access to 146 exclusive posts
Recent posts by The RVgeeks