Saher Galt
is creating songs and music tutorials
Select a membership level
You're officially a patron and supporting my work! Also receive exclusive content, free downloads of songs and a unique reward every single month.

Invitation to epic collaborations! You can participate with me on special projects: songs, music videos, games and more. Plus all previous rewards.

About
Hey, I'm Saher Galt. Singer, composer and co-founder of the rock duo Galt Aureus. I've been sharing my songs and music tutorials on
YouTube
for a long time (10+ years). I hear from you every single day with words that are beyond inspiring and that's a big way I know what we're doing is important.
My lesson videos are different: they're interactive so you can practice right along with them. They're cut from the same cloth as the methods I use to develop professional musicians. And it makes me proud to hear that by working with them, you've conquered a challenge or gained a new ability. So I want a big part of this journey to be about creating an increasingly
vast library
of interactive lesson videos--like a virtual music conservatory! Covering training for the new musician all the way to the venerated pro. Free and open to the world.
I also aim to share all the music that's in my head and in my heart. I have a pile reaching to the sky of big ideas we can bring to life.
We're also making some pretty awesome projects collaboratively. Our pilot project was
The Blackened Bloom
, a rock song uniting the many talents of my musical patrons. There are lots of ways to participate. You're invited!
Why am I on Patreon?
What I do is a labor of love--I believe in it all the way down to my bones--but practical realities are what they are. A single video can take 30 hours or more to produce. To be able to clear my schedule and invest the time, energy and resources it takes to create these videos--and to make them freely available--I need your support.
How does Patreon work?
You can choose to pledge per video I create. I like this because you can select the amount that corresponds to the value my work brings to your life. It also means that I'm free to create the kind of content that matters most to us, rather than what corporate sponsors might want to hire me to create or what generates the most clicks. With Patreon, what we're doing stays pure--100% about the content.
We now live in an era where we can directly support the content we believe in. It does mean assuming a higher level of personal responsibility--taking action when it's easier to do nothing--but it also means we directly shape the world around us.
We get to choose what flourishes
. And we earn the pride of having been personally responsible for it.
It's not all practicalities, either. You're here at the most exciting time. I'm on Patreon not just to continue what we've begun, but because I have the desire to do so much more. This is an opportunity for us to embark on a bigger adventure together.
What we'll make happen:
New in-depth, interactive music lesson videos (weekly, when we hit that goal!)
A massive music resource area where I share my knowledge and private tools with you
Special one-off projects (like launching my next album!)
...and lots more exciting things along the way!

You also get awesome rewards:
Join me on Patreon collaborations (songs, games, stories!)
Exclusive and early access lesson content and music
Free downloads of every song before it drops
...Plus a unique reward every month!
When I was little and heard my favorite musicians conjure the most profound emotions through song or watched my own music teachers spin dizzying miracles on the spot, I knew that's what I wanted to do. These were my heroes. And because of them, I've honed those skills in myself and developed ways to cultivate them in others. After years of perfecting my educational methods with my own work, diligent research, a popular
vocal method
and by teaching many thousands of private lessons, I have so much to share with you!
I believe music is important. It's the exalted expression of who we are. And this most personal art form can slip under the walls we build up, make us closer, and bring out better versions of ourselves: more heroic, caring, brave. Songs can contain powerful sentiments and ideas which in turn can set off positive change like wildfire. And music is the only way I have ever been able to completely communicate what's inside of me.
I intend to post up to 1 - 2 videos a month to start. When we hit the weekly goal, I'll be able to make a video every single week! It's worth noticing that you only support when I
make
something--as direct as it gets.
Your pledges will help us hit milestones like the creation of the next big project, video or production goal. In addition to achieving our goals, you also receive rewards like free song downloads, exclusive lesson content, one-on-one Skype chats and other unique things. Basically, you're doing good in the world, supporting the work you believe in and also getting perks in the process. The fabled win-win-win!
Thanks for watching and sharing and all the ways you make what I do possible. If you choose to be a part of this, beyond the ever-growing immensity of my gratitude, you also have my promise: I'll give this everything I have.
If you're in, let's create incredible things together!
<3,
Saher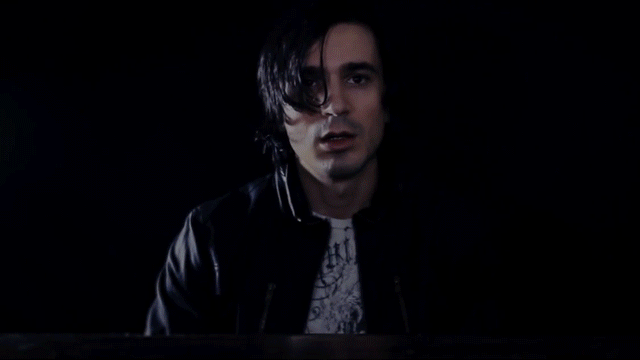 I'll host regular live video stream events where I'll answers your music questions, perform and more!

6 of 10
By becoming a patron, you'll instantly unlock access to 62 exclusive posts
By becoming a patron, you'll instantly unlock access to 62 exclusive posts
Recent posts by Saher Galt