Samie Bower
is creating Music
Select a membership level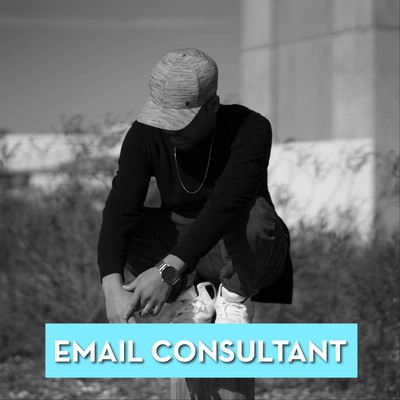 Email Consultant / Support
Lost? Not sure what direction to take next? I'm here for that :) if needing those answers, decisions, ideas, or maybe even resources on something you need help with. I got you! Will provide you with a special email to reach me at 24/7
Music Reviews / Feedback
You got music right? Let me check it out. Matter fact, send me your whole EP. Will review and critique all the music you want. I'll let you know what I think, and let you know what's the next step to make it even better!
Monthly Call + Support
Got 30 minutes? Me too! Will have a Monthly 1-on-1 Phone Call / Facetime conversation about songwriting, marketing, music, or whatever you feel seems fit + any questions you have for me. 
Ontop of this, will provide email support as well (with a special email address) if you need to reach out more so 24/7. I'll be making sure you get your answers and results asap!
About Samie Bower
Songwriting recording artist; worked w/ Grammy nominated engineer Lorenzo Cardona, along with Award-Winning songwriter Mickey Shiloh. Vocal Tuner & Demo Vocalist professional.

Songwriter for over 10 years, based out of LA creating Pop, Dance, Hip-Hop, R&B-Soul to Rap, Trap, House, Country, and Rock. No limit to genre, versatility expert.

Created to help upcoming artists, along with creatives on their visions and artistic drive. If you're working towards briniging your creativity and workflow to the next level, you've made it to the right place.

Recent posts by Samie Bower