Samius Gurobo
is creating Jokes that make you Cringe on live streams and podcasts.
Select a membership level
D6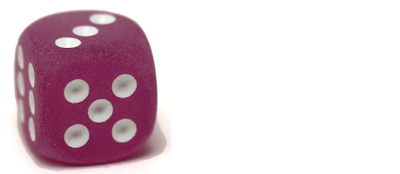 Individually small together your a Fireball!  

Enable that AdBlock and watch as much as you like without any sense of guilt. This is the most brilliant part of Patreon, where many small individual rewards add up to make a big difference. Know that even a small contribution makes a difference.

In addition when voting for stream decisions your vote counts as 2. 
D8
You my friend are the longsword and the cure spell!

This tier relates to the base tier of Twitch subscriptions.

When voting for stream decisions your vote counts as 3. 


Naming in games where it makes sense.


Big Daddy d20
The signature die of Dungeons & Dragons, the "decider" of D&D dice. The D20 is used any time you want to know if an attempt is successful: attacks, saving throws, skill checks, and ability checks.

That is you the "Big Daddy Die" in my dice bag!

I never thought there would be a demand for this level of support, but I've been asked about it, so now it is here for anyone crazy and generous enough to support to this level.

When voting for stream decisions your vote counts as 8.

Naming in games where it makes sense.

Only Big Daddy d20's will be the only ones with a new upcoming Samius punishment power. 

About
Greeting and Salutations,

For those that might not know, I am Samius Gurobo, wizard extraordinaire and fat halfling. I play video games, crack jokes and talk about more or less anything and everything. My hobbies include Dungeons and Dragons (pnp and online), Magic the Gathering, flying, all things Iron Man, as well as many other role-playing and/or video games. 

Making a go of streaming as a "job" is harder then it looks. You work weird, long hours each week with a dedication that if applied to a "real job" would make you a workaholic and an outcast to your family. Spoiler alert you are still those things but the office is in your basement and no one cares if they are making background noise as you are not really working anyway. 

5 or 6 years ago now I was diagnosed with persistent cluster migraines. Most of the treatments are guesswork and in my experience BS. As my migraines became my constant companion my only escape was video games. I learned to push through a ton of pain and do things but I was constantly angry and quick to jump to the aggressive. I was like a lion with a thorn in my paw, but an unrelenting burning in my head. Needless to say, a traditional 9-5 did not flourish under those conditions. Until finally, I reached the end of my rope, I had to find something else. 

Hello Twitch, Youtube, listeners and anyone that happens to find themselves here that has gotten a buck worth of entertainment from my various offerings over the years. It has taken me longer then it should have to finally get Pateron going. It is really one of the best ways to support me and the things I do. But better late than never, I hope.

Thanks for all your support. 



With this first baby step in the world of Patreon completed, I will knock the dust of the original 28 point Samius. Alone on a Server that is not his home, we will see if I can get Samius back into a playable state.  


1 of 1
By becoming a patron, you'll instantly unlock access to 1 exclusive post
By becoming a patron, you'll instantly unlock access to 1 exclusive post
Recent posts by Samius Gurobo