Samplayze
is creating Live Streams and Gaming Videos on Youtube
Select a membership level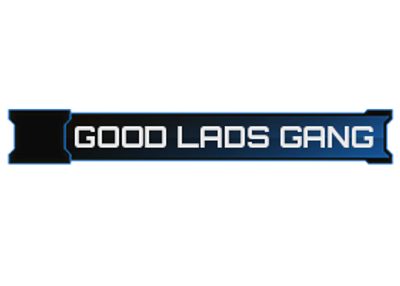 Good Lads Gang
Good Lads Gang
Thanks for a being a good lad and helping out the stream dream with your solid Oner.
What do I get for being a good lad you might ask, well let me know.
 •   You get to stand out in my discord of over 300 Potatoes with your own 'Good Lads Gang' Role!
- This allows you to acces certain discord channels other members can't

 •Access To Patron Exclusive Posts

  •  Peace Of Mind + I'll Dream About You When I Go To Sleep

Sounds solid doesn't it?
Full Time Hero
Look at this duuuuudeeee... A whole Fiverrrrrrr??

Okay uuhhm let me think... Hear me out..
  • How about I give a pretty dope Role on Discord that puts a bit higher up then the rest, you can do stuff like join full chat lobbies whenever it pleases you during stream or whatever...
uhm...
  • Also you get access to 24 hours early access to every video I post on Youtube which should be twice a week. That's pretty cool right?
  • Naturally you get everything the Good Lads are getting so that's a thing.


Did I mention you get to be a fully accredited Full Time Hero?!

Pretty Cool Right?
Exclusive Personell
Okay the intensity has gone up a gear! Give me a second to wrap my head around this one...

Okay this is gonna be good! Uhm
Okay let's beginning!

 • Discord Roles... Yes Discord Roles! You'll get one that will situated fairly close at the top! You'll be one of the first names everyone sees amongst 300+ Members... It comes with permissions like you can move people around and stuff... it's insane i mean your essentially like a mini-god trying to find it's purpose in a discord server.

 • If time allows it you will get 48 hours early access for a video and your feedback will help ensure it's perfect before it's made public also this is a pretty good one you will get a panel thanking you for supporting my channel at the end of every video, sounds pretty cool right? your name? in front of like 7 people? every video? crazy! i mean ... boooom - mind blown
  • This is one is exclusive to this tier, you will get blueprints to every new video / series / collaborations that I'll be putting out. So concepts, planning and execution... Top secret stuff but you'll have to promise not to tell a soul otherwise it won't work
That's a lot of words... breathe... we good? I am happy. You happy?

About Samplayze
Oi, what you doing here...

Just browsing? Checking what's on offer? Take your time... 

Just a warning I am very bad with words. I was never good at English think I got a C- or something so forgive me. I am just a gent trying to live his dream of making cool content for people who enjoy a good video / live stream from time to time. I enjoy switching on my phone on and checking on the latest videos of my favourite content creators to see what they are up to you.. and I'm there just like hey I want to get good at this and i'm pretty decent at it. Why not give it a try?

Right? Can't be that hard right?

No its not really but to my surprise it requires a  lot of time and funds and time and funds and time and sugar. Which is something I didn't anticipate but alas. Here we are there's no going back now not that I'd like to anyways games and content creation are my life.

So I set up this page just to support my dream. The Stream Dream. 

If you like what you see then yeah... uhm... then yeah... like it.. like a lot. 

I warned you earlier, articulation is not my strong point. 

love sam

Imma keep it 100 with you ... I'm doing this Full time and have no second income or anything and no financial support from family and friends or whatever. It's just me, these streams and youtube videos. Sponsors come and go and if anything happens in that department I'll be sure to let you know about it but till then Patreon  is my most consistent income that helps me fuel my content.

I pay R250 ($25 note patreon has a fee)  a month for unlimited but time limited 4G data plan. I just want to cover that for now till something comes up. That's it, that's my only consistent monthly debit order at this point.
1 of 2
Recent posts by Samplayze