Sandi Davis
is creating tender and heretical words and art
Select a membership level
Tender Heretic
Welcome Tender Heretic! 
Welcome to my Patreon supporters only feed where I share thoughts, musings, and art on things tender, heretical, and oracular. Thank you, thank you for supporting me here.
Oracle Heretic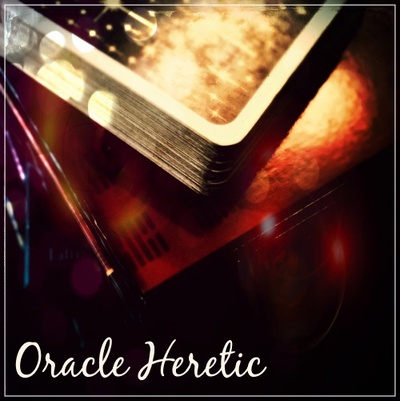 Let's play with oracles together.
In addition to the above, I will send you, via text, oracle messages randomly during the month to inspire your intuition and inner guidance. (I use a service which does not share your number, even with me, and is very safe. I will send you information on how to sign up by email. Outside the US? You can receive the messages via a simple downloaded app.)
Liminal Heretic
Let's walk the liminal together!
In addition to the above, you will get advanced access to Letters from the Liminal, my monthly intuitive missive, before it goes out to my subscriber list on the first of each month. We will also continue the conversation here throughout the month, and perhaps an additional resource or two will be shared. 
About
Hello and Welcome!
I am Sandi and I am so happy you are here, finding out what I'm doing here on Patreon.
I am an
intuitive soul stirrer .
One who seeks beauty and the holy and wise, the wild and tender, of the feminine soul. For almost 30 years I have been helping women come home to themselves and their elemental nature. I do this through coaching, oracle and tarot reading, writing in various forms, and other sometimes mystical, sometimes mundane ways.
My manner can be quiet, but my soul is heretical.
I dare to question. I dare to look within at the hidden and often missed. I dare to challenge consensus beliefs on what makes a good life. I am a sensitive creature. Not always easy in this jagged world, but there are gifts also. Maybe you can relate.
I am inviting you to explore with me. To swim in the sensitive, heretical ways of heart and life.
Let's find creative liberation and tender excavations of meaning and tiny moments of living grace.
This space on Patreon is a playground and a cauldron for just this.
For what exactly, I'm not sure. What I know is there there are words and poems and imagery in this tender heretic that want to find form. So I am here. Finding the whole and holy of this world. 
If this interests you, if you feel a bit of a tender heretic yourself, even if you don't know what that is, please come along.
I want you with me and I welcome your support.
I would love that. Really love it. I think you will love it too.
So what is Patreon exactly?
It is a way to support those whose work and content you love to do more of what they love- to create even more. You pledge a certain amount per month and know that you are making it possible for them (me) to follow the threads of their muse. Like the olden days of art patronage. It is simple to do and there are many levels of support you can offer.
What will you get?
Musings, stories, poetry, and art exploring the theme of the Tender Heretic and life. A place to gather and find your own heretical and tender self. There will be oracles and tarot (of course!) art, writing, and other things I don't know about yet. There will the invitations to explore and to come into community if you are drawn. You will get a behind the scenes look at my personal and creative process and a place to reflect upon your own. While some of what I play with here may find its way into the outside world, much will only live here. 
If you enjoy my writing from other places I think you will really like it here.
What do I get from this?
Creativity and soul caring take time. It takes dreamy afternoons cloud gazing, and angsty late nights grappling with inner demons. It demands prioritizing time and attention to the whims and rhythms of nature and discovery. The support I get here will give me more of just this kind of time. I can create more art, make videos, write the stories and poetry of living that want to be told. I can create a welcoming space for discovery.  
I want to create a place in this world where the tender heretic in all of us is welcomed.
If I am very lucky, you will join me on the journey.
Will you?





(photo credits: original banner photo by Saffu, profile picture by In Her Image Photography. Unless otherwise noted all other photography is mine.)
$135.26 of $500
per month
Wow! Again, thank you so much. Got a heretic wish? When I reach this goal I will gather them up and take them to the ocean. In my best Sea Witch fashion I will release them in ritual to the waves and tides. Of course I will share this all with you via pictures and words.
2 of 5
By becoming a patron, you'll instantly unlock access to 122 exclusive posts
By becoming a patron, you'll instantly unlock access to 122 exclusive posts
Recent posts by Sandi Davis