Sequential Artists Workshop
is creating a Non-Profit Comics School, Ethos, Community and Space
Select a membership level
Behind the Veil
We'll send you frequent updates about what we do, particularly the nitty-gritty and difficulty of it. Fun for the whole family!
You'll hear mostly from executive director Tom Hart, but also from students and other community members.
Bricks & Mortars
You'll get the updates from the first tier, plus mini-comics one or two times a year!
Saints and Inspirations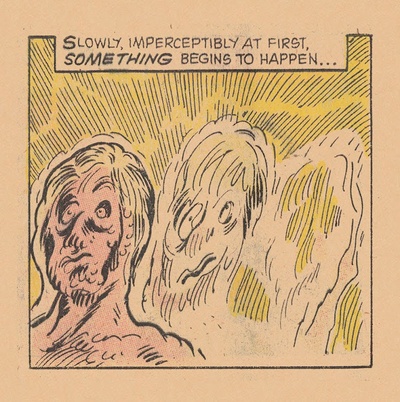 You have appeared from the cosmos and we thank you!
You will receive everything from the above tiers, plus an original panel from Tom Hart or Justine Andersen per your request (to be negotiated via email.) Thank you!
About
Welcome to SAW!
Every week 
there is a new article 
about how higher education isn't serving people. It's too expensive, it's too-job oriented, it's not job-oriented enough!
Well, we started the school that would teach people how to be artists. We would teach them how to use their talents, how to improve their skills, how to open their eyes, and how to think critically about the world around them. How to communicate.
We teach people how to become people.  That's what school is supposed to do.
And we do it at the most affordable price point so we can to allow everyone in. We've never turned away anyone who couldn't pay.
We've never turned away anyone who said "This is who I am meant to become."
And that's where YOU come in! We could use your help. We are busy serving the students who find their way here.
Your
support helps us serve them. 
Our budget is small, our tasks are lofty:
Keep people educating people.
Keep people's stories front and center.
Train people to listen and to communicate.
Honor creativity as a way to counter the forces which work to diminish us.
Create and foster community in real space where people can uplift and empower each other. 
Our GOALS are also small, but lofty:
Better, more stable and flexible teaching space
Keep students in need (artistic, emotional, financial, whatever! We're all in need) coming in
Pay the executive director who is at his wit's end!
Keep the wolves at bay...

Non-colonized learning
For nearly 8 years, we have been an outpost of non-institutional, non-colonized, non-corporatized learning. Our first priority has always been the students, and we'll show you the financials to prove it. 
We don't teach like a big diploma factory. 
Our students learn from practitioners who have worked and struggled, who are utterly transparent about the issues that lie ahead for the young artist. We have all struggled, but chosen the life of freedom, of art, and of communion through art and comics. We teach how to keep yourself on that path.  
Come take a look and support learning that is not colonized, not institutionalized, not top down and out of touch, but small and focused on connecting people to people and to their creative selves...
Thank you to all of you!-TOM HART
Executive Director
Above (or below!) is one of our videos showing more about what we do.
THANK YOU!
200 a month helps us keep our grants for women and persons of color up and running. 

These grants, honoring J. Manix and Mark Campos are to 
combat how race- and gender-based privilege can exclude women and people of color from creative communities. We seek to shift that balance by encouraging and supporting women and people of color who apply to SAW's full-year comics intensive program.

Read more here. 
https://www.sequentialartistsworkshop.org/scholarships/

1 of 4
Recent posts by Sequential Artists Workshop
By becoming a patron, you'll instantly unlock access to 44 exclusive posts
By becoming a patron, you'll instantly unlock access to 44 exclusive posts