Scary Fairy Godmother
is creating shivery fairy and folk tale videos
Select a membership level
The Wee Folk
Patrons who provide $1/month will receive:
Access to patron-only content including channel updates, polls, and patreon exclusive videos.
My Thanks :)
The Hill Folk
Patrons who provide $5/month will receive:
A special thank you and shoutout on both Facebook and Twitter.  :)
Plus all previous rewards
The Fair Folk
Patrons who provide $10/month will receive:
Producer credit -- Your name will appear as a producer in the credits at the end of my videos and in the description.
Plus all previous rewards
About
Hello Dear,
I'm your Scary Fairy Godmother. I'm here to regale you with delightfully spooky fairy stories that are sure to make you shiver and maybe even twitch. On my channel I narrate shivery fairy stories, fairy tales and allegedly true encounters with fairies submitted by subscribers. Each narration is accompanied by evocative images, music and sound effects.
Here's a sample of my work:
With your help, I plan to:
Create a regular schedule for uploads and upload more frequently.
Improve the audio quality of my narration with a better microphone.
Add accurate closed captioning to my videos and have them translated into different languages.
Improve the quality of the images in my videos with a better photo editing program and perhaps add video clips as well.
Add new fairy video series including a Merry Fairy Bestiary, a video dictionary of not-so-scary fairies, and a True Merry Fairy Encounters series with narrations of your encounters with friendlier fairies. 
Work with an illustrator to add original artwork to the channel.
I would also like to eventually publish the Scary Fairy Bestiary and the Merry Fairy Bestiary as physical books so that those of you who enjoy these series will have the chance to own a beautiful keepsake. If I manage to do this, I'll credit patrons in the acknowledgments.
When I'm not making shivery fairy videos, I work as a freelance writer. This work is unpredictable, comes and goes in spurts and isn't paid well. This makes it impossible for me to plan a regular upload schedule or to produce videos as often as I would like. In other words, I'm a starving artist. 
The channel is ad-free and I would like to keep it that way. It fills a very special niche. It is a gift for a certain type of audience -- imaginative people, creative people, the kind of people who see faces in trees and fairy paths in woodlands and meadows, the kind of people who believe in magic.
Here is a sampling of those voices:
I love your channel!!! Iv been hooked for about a week now! :))) please don't ever stop.
Yay! I had been waiting!!! Love these videos and your narration is on point.
Its so nice to have you back, I have been waiting and hoping you would post,,,, love your channel and your voice is perfect for story telling.
Ahhhhh! You read my story! Thank you so much! It's wonderful to hear from you again~ Everytime I see you pop up on my Facebook Newsfeed, I get giddy knowing that we're about to be visited by our Scary Fairy Godmother! Keep up the good work, and can't wait to hear more from you! =3
You Scary Fairy Godmother you are now my favorite on YouTube.
Hey I'm new - but I wanted to say, I looove your voice, and so does my son who's 8 . He likes your story's almost as much as me . Thank you for the joy you're providing :)
yay, you may not post very often but you make up with quality!
I love your work, please never stop
☺️
Thanks to all these subscribers and more for their support. I hope you will believe in me and the potential of this channel enough to show your support here as well. The channel may be small, but I believe it has the potential to go to some amazing places (fairyland included), but I really do need your help to get there. 
I am right now working on a novel (with fairies, of course), and eventually I hope to publish excerpts here for patrons to read, as well as to narrate excerpts on the channel. If all goes well, I'll thank patrons on the acknowledgments page once the book is ready for publishing and to give out free copies to those who have made a special effort to support the channel. 
That's it for now. If you haven't already, please do check out a few of my videos. If you like them and see potential in the channel and what you've read here, then please consider supporting this work and by doing so becoming an integral part of it. I can't do it without you.
With gratitude,
Your Scary Fairy Godmother x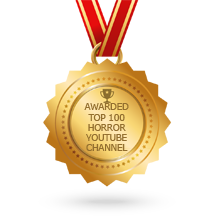 At this level of support I will save for and eventually purchase a new microphone so I can create videos with better audio quality. I'll also be able to slowly pay off the new computer I was recently forced to buy (after my old one crashed) :(
This money will go a long way to helping me achieve a bit of stability in life --  some money every month to help pay for the bare necessities so that I can keep creating videos for you! :) Thank you, thank you so much for your support!!! 
1 of 3
By becoming a patron, you'll instantly unlock access to 101 exclusive posts
By becoming a patron, you'll instantly unlock access to 101 exclusive posts
Recent posts by Scary Fairy Godmother