Scott Smith
is creating iOS, Swift & SwiftUI videos, and a Podcast
Select a membership level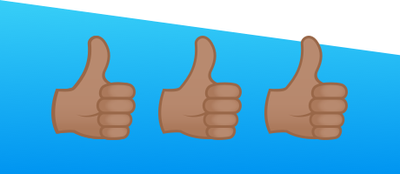 Three Amigos 👍🏽
Each Three Amigos patron will have early access to my YouTube videos, unrestricted access to all of my posts on Patreon and will also remain on my list of people I'm thankful for each month. 💗 Thank you! 🙏🏽
*now where did I put that list...*
High Five 🖐🏽
As long as I have hand sanitizer with me, each High Five patron will probably receive a genuine high-five if we ever see each other in person. 👀
(Plus lower tier stuff.)
It's Business Time 🚲
Each It's Business Time patron will receive an iOS Compressed T-shirt, because thanks—you're amazing!
(Plus lower tier stuff.)
This tier is honestly just here to see if anyone is really willing to pledge this much (or more) to help me keep creating content. So I might as well give you a new T-shirt for it, because that's the closest thing to giving you the shirt off my back without actually sharing my shedded skin with you. (You're welcome.)
IMPORTANT: Send me an inbox message here on Patreon with your preferred T-shirt size within 2 days of becoming an It's Business Time patron, otherwise you'll probably just receive a size large. 
Sizes are subject to availability, and there's no such thing as refunds in my Patreon land. 😘
About Scott Smith
Hi 👋🏽 I'm Scott Smith, and I'm here to help you have fun learning iOS development -- which involves Swift and SwiftUI! 😃
Here on Patreon, my Patrons (thank you!) will get
extra
attention by getting extra source code that I don't show in my videos (here's my YouTube channel 
https://youtube.com/scottsmithdev)
, tips & insights, behind-the-scenes content, and UI/UX content.
If you're into podcasts, here's mine!
It's called
iOS Building Blocks
https://anchor.fm/scottsmithdev
Search "iOS Building Blocks" to find it on your favorite listening platform!
Please check that out, subscribe, leave a review—and who knows—you might even be a guest on there!
So if you're ready to go,
join one of my tiers
! (Thank you!)
I also say some weird stuff sometimes, so maybe you'll find that weirdly entertaining. ¯\_(ツ)_/¯
Scott
Recent posts by Scott Smith