Michael John Lavery
is creating Educational Writing/imagery and Videos
Select a membership level
The rebuild of "IMPALA"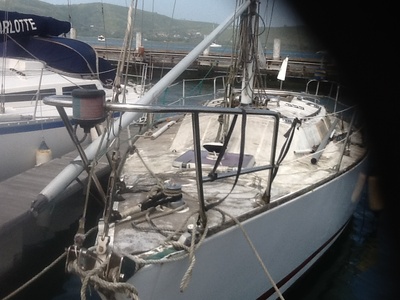 Follow the complete restoration of a superb but terribly neglected vessel portrayed in a progressive, instructional and educational manner and learn as I progress, written with images as well as short videos. The project shall begin the moment funding is sourced for the primary materials and continue to completion. Following completion, I intend sailing the vessel to Northern Madagascar, doing educational passage videos along the way and once there, to source further funding to set up a skills academy for the underprivileged youth.
Yacht Electrics
Yacht Electrics will thoroughly cover all forms ofinstallation and maintenance on board with a new chapter written on a monthly basis. All patrons shall have full access to the written content and images and may request E copies via email whenever required.
About
It's all about an old man rebuilding an old sailboat...handing on a lifetime of accumulated skills, whilst educating others on how it is done and handing on the skills to future generations. The skills shall portray re-decking, interior refitment, rewiring and plumbing, engine and gearbox overhaul, custom manufacture of components right down to upholstery, all done as educational a by the said old man! Once the project is done, you can all travel with me by following my videos out into the Indian Ocean to Northern Madagascar where I intend sourcing the funding to start a small academy to to teach skills and hand on knowledge to the young, exceptionally willing, but severely underprivileged populace...without your help it simply cannot happen!
Recent posts by Michael John Lavery