Sebastien Braxton
is creating an Online Mentorship Program
Select a membership level
The Multitude
Limited (197 remaining)
The Multitude
At this tier you'll receive:
Access to the Reviving Your Love for the Bible Course (5 Short videos)
Online Monthly Group Spiritual Mentorship to connect w/ Sebastien and other disciples seeking a closer walk with God through His word!
A Free Copy of my latest book upon publishing!
Weekly tips on prayer, bible study, or hot topics in Christianity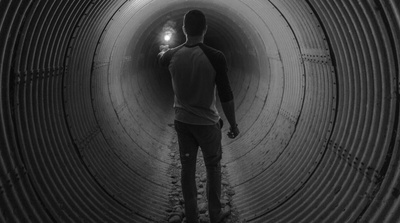 The Seventy
Limited (190 remaining)
At this tier you'll receive everything in Tier 1 plus:
Access to all digital content and courses such as Developing An Entrepreneurial Mindset, Art & Science of Starting Your Business, Public Speaking & Speaking, Reviving Your Devotions, & The Digging Deeper Study Course on how to get more penetrating insights out of your favorite passages or those you're unfamiliar with.  
A Free Copy of my trademarked Application Matrix which helps you apply scripture appropriately and creatively.
Attend my annual Online Week of Inspiration where I present insights from the Bible on being a Christian in this modern era like Biblical Emotional Intelligence, Keys to Marriage, How to Overcome Any Sin or Temptation, or Undeniable Biblical Laws of Leadership! Love this stuff!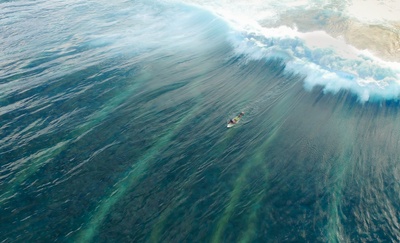 Online Mentorship - Single Session
Limited (0 remaining)
The Twelve are deeply passionate about Christ, His word, & His mission.  You are really helping make the dream :D
At this tier you'll receive everything in Tier 1-2 plus:
Monthly 1-on-1 45 Minute Sessions w/ me on your personal life, professional life, goals, and spiritual life through passages, prayer together, and my personal experiences.  
24 Hour Access  to me whether you need feedback, prayer, a quick conversation around a decision or whatever.
About Sebastien Braxton
Why Join me on this journey?

Over the past 17 years of ministry and service, I have been mentored, invested in, and gained amazing experiences and insights from amazing people.  Mentorship nowadays is usually either
wholly spiritual
 in which the personal and professional component is neglected or
wholly professional
 in which the personal and professional component is deeply explored but without the lens of Biblical Faith.   I hope to create a platform and experience that caters to different types of mentorship needs.  Whether it is a specific skill set mentorship like preaching or time management, or starting a business, expanding an existing business, dealing with toxic relationships, or even facing depression and loneliness, this program is for you!
What exactly am I trying to do?

My goals are very practical and very attainable:
Create a series of Online Digital Courses such as Reviving Our Love for Studying the Bible, Entrepreneurial Mindset, The Art and Science of Starting a Business, Emotional Intelligence, Preaching & Public Speaking etc. These would be short videos for easy consumption.
Publish a book.  After distributing the course and getting your feedback, I want to take that feedback and produce a Bible Study Companion that has sections and practical guidance for following the method of bible study I use and allows you to keep track of what you're learning.
Personal Mentorship Program.  Videos, audio clips, and written devotionals are all well and good, but the Holy Spirit really does something special when we are in organic exploration of aspects of life together under His guidance and His word.  So I'll be launching group video discussions to learn from you and share what I've been discovering in the Word in addition to 1 on 1 personal sessions.
Eventually I'd like to launch a Bible Study Tour where I would travel to various patron cities and churches and put on a 1-day or 2-day workshop for your community on studying the Bible!
Host an Annual Live Training Event.  Once a year I want to host an intimate retreat weekend with a  few dedicated patrons to attend a live course that I am recording on one of the subjects above or more. 
The Dream.  One of my dreams since I was in college was to host a Bible Study Symposium (Allow me to nerd-out for a sec :P). So, the idea is to pair everyday people like you and me with Bible Scholars to spend a year researching a Biblical Book or Topic. Then come together for a symposium in which we share our findings and publish them into an annual volume with the world.  We would learn from the scholars on how to really dig deep in the Bible without having to get some advanced degree!
What's in it for you?

By becoming a member and joining this community, there are 4 tiers with some really cool and practical stuff.  You can read in detail to yourrrr right, but to summarize: a weekly devotional, a thank you devotional video on your favorite bible passage, access to my online course, access to the monthly group discussion and class, 1-on-1 discussions with me on your study or sermon prep etc.  I'm excited and I hope you are too!  Let's do this!
When I reach 50 patrons, I'll be able to record the How to Study the Bible and Biblical Preaching Courses professionally.
1 of 5
Recent posts by Sebastien Braxton
By becoming a patron, you'll instantly unlock access to 47 exclusive posts
By becoming a patron, you'll instantly unlock access to 47 exclusive posts