SHOKO
is creating Music, Art
Select a membership level
Calypso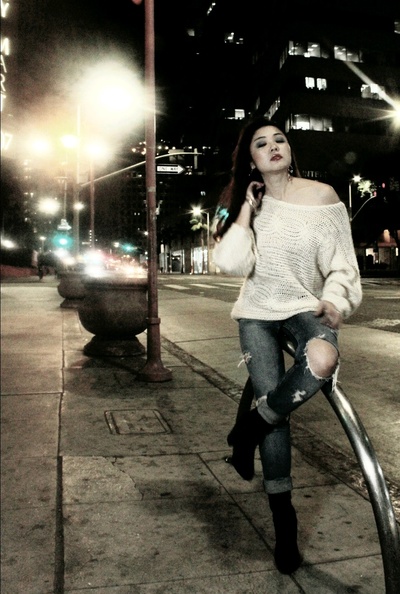 ・You'll get all the previous rewards plus 
・Access to unpublished pictures of me
・ I'll follow you from my personal account on FB + Instagram. *message me your links after signing up.
Aphrodite
All rewards above plus, 
Access to behind scene videos
Personalized audio/video message once a year
About
Hi my name is SHOKO, I am a singer and multi artist originally from Japan, currently based in Los Angeles. 
I will create original songs and cover songs, in Pop, R&B, New age, Jazz, cross over genre -sing in English or Japanese, music videos and photo images. 
Music 
https://soundcloud.com/shokorice  

Film Work:  
https://www.imdb.com/name/nm3777030/
I came to US in 2005 alone from Japan to explore my possibility in a new world.  I always have a frontier spirit.  I tried different artistic activities in LA over the years in acting, singing, painting, modeling.  I like the challenges and it's worth it.   I want to share my experiences through my art with you. 
To keep balancing between financial and artistic endeavor are always the hardest thing which every artist have to go through. I never want to give up doing what I love, art is a communication tool in deep level.  Art can heal and make differences in our lives and to the world! 
Artists need ongoing and reliable support, The internet is making that possible. 
Now I have enough experiences in creative process, I think it is time for me to go to the next step to become a full time artist!
Your support helps me to pay my music production, recording sessions, mixing, mastering. 
More support pledge I get, more I will be able to create high quality production.
Patreon is for people who want to help sustain my whole artist ability and freedom to make art. This pledge helps and change my life tremendously!! How wonderful the effects will be?
Patreon is a great platform for organizing this concept, including the huge advantage that patrons on a budget (who can only afford $1 per month)
I don't have much money, can I still become a Patron?
Yes, please only sign up to donate what you can easily afford. Even $1 per month adds up, and is greatly appreciated! :)


Can I stop donating in the future if I can't afford it?
Yes of course! You can log in to change or cancel your pledge whenever you want.


I'm still confused. Can you help me?
Absolutely! If you have questions about using Patreon or encounter any problems with the signup process, the Patreon support team is really friendly and helpful! You can send them a message by
clicking here
. If you have questions specifically about my page or rewards, my music, or just want to say hi, you can send me a message directly that only I answer the second you become
a Patron!
Please hep to build my community!
❤️Much Love, ありがとうございます❤️
SHOKO