Channy
is creating comics and art
Select a membership level
Sneak Peeks!
Pssst, wanna take a peek into my secret works?
Access to see my current works in progress
Monthly updates
Behind the Scenes!
Are you curious about what's behind my finished works? Here's the tier!
Access to view sketches & concept art
Sneak peeks
Monthly updates
About Channy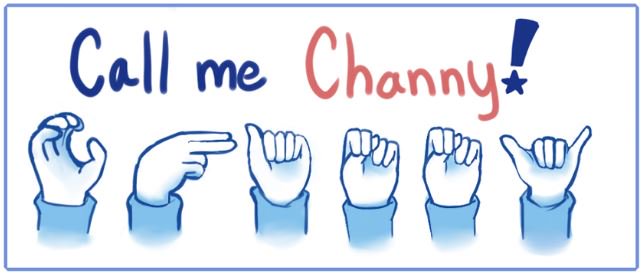 Hello, call me Channy. I'm a deaf, type 1 diabetic webcomic creator and activist. Also, I write a lot about deaf awareness and accessibility. "
Chronically Silent
", my current webcomic series about my adventures featuring ASL.
What are my goals?
I want to make comics for a living. Comics are my passion to tell and analyze stories. Also, I want to bring deaf awareness and many things to the world with my comics. One of my favorite things, magical girls can be combined with deafness and type 1 diabetes, among frills and sparkles. So, I am achieving to make that transforms into a comic series.
Why do I need your support?
Currently, I'm in school and keep my non-art job to pay living expenses. That leaves me a little time to do my projects. Anyway, you are always free to view my existing art. While I keep drawing, you can get access to see what's the monthly update, sneak peeks, and sketches.