Singularity Prosperity
is creating a Technology Platform
Select a membership level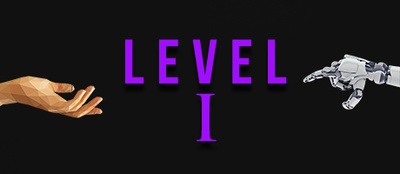 Level I
ADBLOCK ABSOLUTION: Use AdBlock with no regrets!
APPRECIATION: Thank you for your support in building out our collective vision for Singularity Prosperity!
Level II
EARLY PREVIEW: Find out what our next video is, one week before it's released!
PATRON POLLS: Get access to polls that allow you to vote on the types of content you want to see next and the direction you want this platform to grow towards.
CUSTOM REDDIT FLAIR
+ all previous rewards
Level III
DESCRIPTION SHOUTOUT: Your name along with channel name (if applicable) will appear in the description of our videos!  
BONUS CONTENT: Get some of the files we use in our videos: notes, script, mp3s, images, etc. 
+ all previous rewards
About Singularity Prosperity
What is Singularity Prosperity?


Singularity Prosperity is a platform for academic and personal growth, educating about and bringing light to many of the changes that will happen in the coming years due to technological and academic progress, and how to harness these changes to assist and teach people in living a life with happiness and meaning through the utilization of technology in a post-scarcity society. 

What We Will Do With Your Money:



Currently, Singularity Prosperity is a passion project being built while I'm (twitter: enchorb), just entering the workforce after obtaining a B.Eng in Computer Engineering.





With additional funding I'll be able to:

- Support myself full-time and release more frequent and better quality content 
- Buy better content production equipment and software
- Hire staff (researchers, writers, video personalities)
- Develop a web application (I'll elaborate on this in the future).

At the end of every year, an income statement will be posted to show where all the donation money is going for full transparency! 

Thank you for reading this. Thank you for watching my videos. Thank you for even considering supporting me on Patreon. 

This would allow me to dedicate more of my time into research for better, more valuable content for you.
1 of 2
Recent posts by Singularity Prosperity