Lara McKusky
is creating paper art, graphic designs
Select a membership level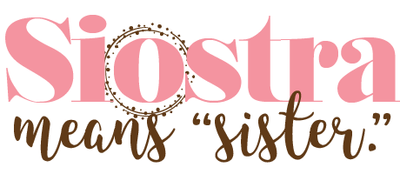 Siostra Level
-Welcome to the family! Siostra is Polish for "sister" because I am one! I have two sisters and two brothers. When you contribute just $2 a month, you become part of the Siostra Family. 
You will have access to: 
-patron-only posts
-photos of work in progress
Artistry Level
In-depth artwork is not whipped out quickly, nor would you want it to be. In my case, there is a construction component that cannot be rushed, as I wouldn't want any of these pieces to fall apart once they are hung! This means I need long-term support to be able to work on these shadowboxes. This type of work requires patience and great care; artistry, if you will. At this level, you are part of the Siostra Family AND
You will have access to: 
-patron-only posts
-photos of work in progress
-access to videos I will make as I work, aiming for once a month
Obrys Level
My work is not done willy-nilly. I do pre-sketches, I do research, I dive into Pinterest for construction ideas. This is why the Polish word "obrys," meaning "design," was appropriate for my business name. As a graphic designer who is working on hands-on creations, there is a definite design element present here. In terms of designing how I will put the box elements together and in terms of artistic composition, I have to plan ahead. To help support me while I design, brainstorm and create, at this level you will be part of the Siostra Familyl AND
You will have access to: 
-patron-only posts
-photos of work in progress
-access to videos I will make as I work, aiming for once a month
-photos of my pre-sketches, my lists and ideas, inspiration I found along the way and how I came to the final design for the artwork
About Lara McKusky
Come follow my journey as I experiment with paper art techniques and mix in anything that catches my eye. Then, I try to get it all to stay together the way I see it in my mind's eye. Inside a shadowbox. Even though I don't know how to construct things but who doesn't like a challenge?

Why am I doing this again?...

Oh right: I love to create! And I really do like a challenge!
I am a single mom of three kids. I work part-time in a library, which I love, and work on art and other hands-on things when at home. Thank you so much for popping in and checking out what I am trying to put out into the world. It's a scary and vulnerable thing, to make art and to put it out there. Being on Patreon makes me feel like there are people out there holding my hand as well as rooting for me. Much gratitude for being a part of my creative process!
Right now, I am obsessed with paper art. I use shadow boxes and layer paper in such a way as to re-create a favorite scene in a 3D fashion. I am using some of my favorite stories as inspiration for this first series, including Alice in Wonderland, The Wizard of Oz and Sherlock Holmes, all stories in the public domain. I have plans for other shadowbox series which I will post about as I work on them. Currently, this series is enough to keep me busy!
I love adding a 3-dimensional element to an otherwise 2-dimensional work. I also cannot stay away from magical, whimsical, high contrast and color! Very quickly, while still in the sketching phase of this series, I realized I wanted to use more than paper, so I am also using stamps, embroidered paper that I have stitched myself, mini-shadow boxes, paint, photos, scrapbook paper and charms like you would use to make bracelets. This allows me to add all sorts of textures and details to (hopefully) engage the viewer while expressing my love for, and interpretation of, some of my favorite stories and characters.
Creating these shadow boxes takes time and lots of supplies! Being a single mom, I am working to make ends meet in a variety of ways, including that part time job at the library, plus I have 3 other humans to spend time with, feed and teach some sort of manners. Unfortunately, a lot of my personal interests cost a lot of money in supplies. (Being an artist--and buying shadowboxes-- is not cheap!) This is why I have come to Patreon. I'm hoping to get at least TWO different series done, if not three or four using shadow boxes but not necessarily paper art! Upcoming series themes include Grimm's Fairy Tales (there are over 250 tales in the original book, people!!) and tarot cards. As I said, I will be using shadowboxes, although not necessarily creating strictly with paper for these other themes. I've got some ideas, execution is not nailed down yet, though.  Maybe you all can help me with that! :)
I will start posting photos of what I am working on soon, so I hope you come back and check  it out! See you soon!
At $300 more a month, I could consistently buy supplies! You would be the first to see new patterned paper, new charms, new shadowboxes, the works! Seeing all the pieces always gets me in the mood to create!

1 of 2
Recent posts by Lara McKusky