The Slag Review
is creating a journal of art, literature, and metallurgy
Select a membership level
Subscriber
Thanks for helping us do what we do. 
At this level you become a subscriber and get your very own copy of the Slag Review's annual print issue when it comes out at the end of the year!
You also get to see our posts and keep updated along with us as we publish online.
It's Electric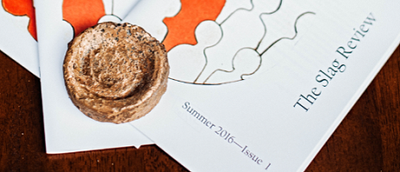 Just like the $1 level, you get your own copy of our annual print issue, but you also get early access to our podcast "Electroslag!" as well as exclusive audio files/bloopers. 
Dedicated Slagger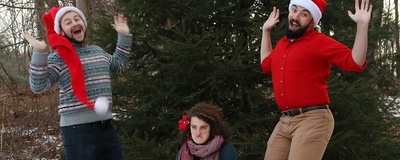 You've got our back, and we thank you! You get all the previous awards, plus:
Personalized notes (mostly bad jokes) from the editors in your book.
Listed on our website as a "Dedicated Slagger."
About
The Slag Review has been publishing new poetry, prose, and artwork from around the world since 2016. Now, we're excited to be bringing new projects and print methods to our readers. We publish online bimonthly, and will release a perfect-bound print issue at the end of the year filled with the year's best work, as well as exclusive print-only stories, commentary, and more.
Your support goes to the publication of this annual issue, as well as the production of our new podcast "Electroslag!"

Recent posts by The Slag Review