SleepyFoxWorkshop
is creating Plushies, Craft Resources, and General Awesomeness
Select a membership level
Every little helps!
I truly mean it Any little helps!
With this Tier you will have access to my general feed and whats going on in the workshop!
Feed & Discord
Thank you so much!
With this Tier you will have access to my general feed and whats going on in the workshop!
Also you will have access to the SleepyFoxWorkshop Discord Chat. 
I will chat LIVE a couple (1-2) times a week while I work. 
I'm a total nerd and a bit shy sooo.. bear with me! 
Rules: 
Be nice to everyone
Please just keep it clean. If I get uncomfortable with you, you will be booted. 
Do not ask for free stuff or expect anything weird. 
I do have little ones... there will be background noise until I get a better set up.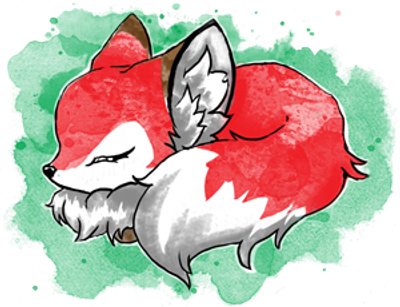 ITH Softcharm
Thank you so much!
YOU NEED AN EMBROIDERY MACHINE FOR THIS TIER!
General Embroidery machine knowledge is a plus!
Here you will receive a monthly Soft charm File that you can make for yourself.
Will include:  
1x Embroidery file formated for a 4x4 hoop
1x Single file 
1x Fully detailed tutorial
You are free to sell ITEMS made from the files in your shops, or use for constock
Please do not share, sell the files, or have them mass-produced (Have a company to make the large amounts of the items)
You will also receive access to the General Feed, and Discord Channel (Please see the above tier for the rules!
About SleepyFoxWorkshop
Hi I am Kit of the Sleepyfoxworkshop.
I have been sewing since 2003 when i was 12 years old and have finally made is a serious thing in 2012!
Thank you so so much for stopping by the Sleepyfox patreon. I hope to help inspire others to pursue a geeky and craft hobby! 
This page will be of mainly focus on Plush, embroidery, sewing, foam smithing, cosplay and just about anything else I give a go....
I always enjoy a challenge or learning something knew. So you will get first hand experience on the seeing if a succeed or fail. Either way we'll learn valuable information.
I will be posting most exclusive information here that you wouldn't see on my Facebook, twitter, or even my Instagram! 

It this goal is met I will start a physical giftbox tier.
Will have my artwork as stickers, a water proof vinyl sticker, sew-on patch, and a mini plush.

1 of 1
Recent posts by SleepyFoxWorkshop
By becoming a patron, you'll instantly unlock access to 92 exclusive posts
By becoming a patron, you'll instantly unlock access to 92 exclusive posts