H.T. Macintyre
is creating Fantasy Fiction
Select a membership level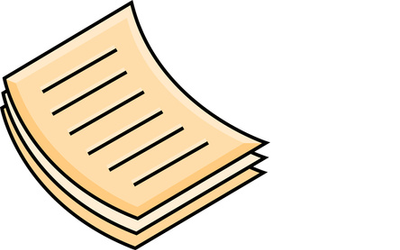 Flash-Fiction
Access to bi-weekly story chapters.  These will be posted on the 2nd and 4th Sunday of every month.
They are:
Tales of the Gaijin Ronin
H-Town Magic
The Dragon Mage
Fiction to Go
At the end of the month, a PDF copy of the released chapters will be sent to you.
About H.T. Macintyre
I'm H.T. Macintyre, though you may see me online as scrollsfromarebornrealm.  I'm a gamer and fanfiction writer, though I have started to shift over to original works.

I've started this Paetron because I want to introduce my original stories to a wider audience.  I'd like to be a successful author, but at the same time I need to be able to feed the feline overlords to whom I am currently owned by! ;)  If you'd like to help me support my dear fuzzballs, please consider becoming a patron!

The tiers and rewards are very simple right now, for a dollar a month you'll be treated to a chapter from three different stories every two weeks!  They are:


Tales of the Gaijin Ronin: (High Fantasy) Life when you're an outsider in a xenophobic nation is hard. But life when you're a half-elf in a xenophobic nation which despises elves is harder. Yet Saevia Haruda has somehow managed to make it work, carving out an existence for herself alongside her adoptive father Jin. On the war-battered island of Nukia there is always work for samurai–even ronins.

But when a mission goes wrong due to a merchant's greed, Saevia finds herself on a collision course with not only the elves of Nukia but the secrets of the island itself. Something on Nukia wants the islanders to war with each other…and will do anything to make sure that it's the last one standing.


Magic in H-Town: (Urban Fantasy) Abby Harper was trying to catch a break. Still reeling from the death of her mother, she exchanged the Sunshine State for the Lone Star State, hoping a chance of scenery and a new job would grant her a new start.

What she didn't expect was to have attracted the attention (and help) of the most powerful witches' coven in Houston…nor did she imagine that she'd find herself working as a 'go-to-witch/Girl Friday' for Houston's magical community. From acting as a chupacrabra exterminator to dealing with voodoo hexes, vampires, and even dragons, the formerly sheltered Abby finds herself being pulled into the myriad misadventures that wait her in Texas' largest city.


The Dragon Mage: (High Fantasy/Science Fiction) Humiliated by her ex-fiancee in a nasty, publicized-on-social-media breakup, and facing scorn from her family over her most recent failure, London Shepard had hit her breaking point. Anyplace, anywhere would be better than her current existence…even a different world would be better.

A horrific accident throws London though time and space to the world of Isuaenror. Finding refuge in a city named Sanctuary, London learns that she is the legendary Herald, a mage with the ability to channel the power of and call upon dragons. The inhabitants of Sanctuary wish London to use her powers to protect them from a invading kingdom. The request itself is quite strange…as Sanctuary is protected by a spaceship's supercomputer.

Trapped on Isuaenror, London must learn how to wield her powers and help those in her newfound home, while solving the land's mysteries.

------------------------------------------

Chapters will be posted the second and fourth Sundays of each month. 

The Flash-Fiction Tier will have access to read the chapters online, while the Fiction-to-Go tier will have access to both the online chapters and a personal copy in PDF format sent to them at the end of the month.




-------(boring legal stuff)
Tales of the Gaijin Ronin copyright 2015, 2018, Magic in H-Town copyright 2018, 2019 and The Dragon Mage copyright 2018, 2019.  Owned by H.T. Macintyre.  

At $25.00 a month, I'll be able to post two chapters on the 4th Sunday of every month.
2 of 2
Recent posts by H.T. Macintyre
By becoming a patron, you'll instantly unlock access to 44 exclusive posts
By becoming a patron, you'll instantly unlock access to 44 exclusive posts