Select a membership level
egg
With the egg tier you will get:
✧ A quick doodle, just for joining!
 ✧ Early viewing of: art, sketches, progress shots, speedpaints
 ✧ Doodle requests/suggestions
 ✧ Access to a patreon-only discord server

hatchling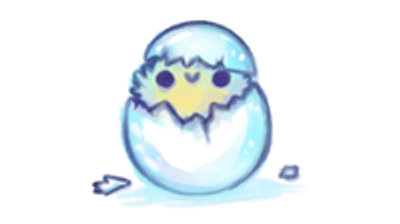 With the hatchling tier you will get:
 ✧ Everything from the previous tier
 ✧ Full resolution drawings 
 ✧ $5 Adopt
bird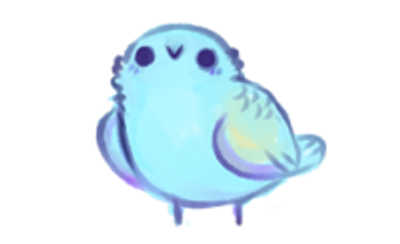 With the bird tier you will get:
 ✧ Everything from the previous tiers
 ✧ Colored doodle or sketch
About
Hi, this is snowy! I draw a lot of creatures and animals. My goal is to eventually draw for a living.
You can find me:
tumblr
|
dA
|
redbubble
|
commissions
|
kofi
|
I mostly post to tumblr!
Note: I have it set to "charge upfront" which means new patrons will be charged upfront and will receive all rewards from that month upon being charged. They will subsequently be charged on the 1st of the month. Check out patreon's FAQ if you want more info on that.
Extra information on rewards:
egg:

✧
Doodle: everyone gets a quick doodle just for joining! something like this
✧
Drawings will be posted on patreon/discord first and will be queue'd for tumblr (it may the same day or a month's difference in time. I post to discord immediately, patreon I wait until I have some to group into one post)
✧ First dibs on adopts, commission slots, memes, etc!
✧ Sketches/Progress shots will only be available for some pieces. Some sketches will be exclusive to patreon
✧ I am open for requests on patreon. I am not open for them anywhere else. Comment anywhere or message me with them!
hatchling:
✧$5 adopt: adopt a creature that I priced at $5 (you can pick from my past ones or even ones I haven't posted elsewhere yet!)
adopt info
bird:
✧ Colored doodle or sketch: essentially a quick commission
Also, you can add up rewards if you'd like (such as using 2 months $5 adopts to get a $10 adopt, or adding up commissions if you'd like a more detailed one. or if you're in the $10 tier and you'd prefer getting 2 adopts instead of a drawing. feel free to ask about stuff, I'm pretty casual with how you want to do rewards)
Past information I've had up can be found
here
!
I am also open for suggestions of what other things people would be interested in for rewards!
i'll draw something extra for each patron!

2 of 4
By becoming a patron, you'll instantly unlock access to 114 exclusive posts
By becoming a patron, you'll instantly unlock access to 114 exclusive posts