Spacecadetbling
is creating Cartoons, Stories & Illustrations
Select a membership level
Spare a buck, pal?
My eternal thanks and the feeling that you get in making a struggling artist very very happy and wanting to keep doing more. 
More of my comics, gags and artworks on my Instagram  @spacecadetbling
Three Bucks' A Charm
Even more eternal thanks if there ever could be such a thing, but over here, because things are silly & don't make sense, it could! 
More weekly peeks of what's inside my sketchbooks here on Patreon
And of course, all previous rewards!
Gimme Five!
The universe blows up coz it's eternity plus 3! Thanks thanks thanks!
Peek into my worldbuilding projects, sketches and previews of my upcoming projects including my magnum opus 'Untitled Space Animals' story.
And of course, again, all previous rewards!
About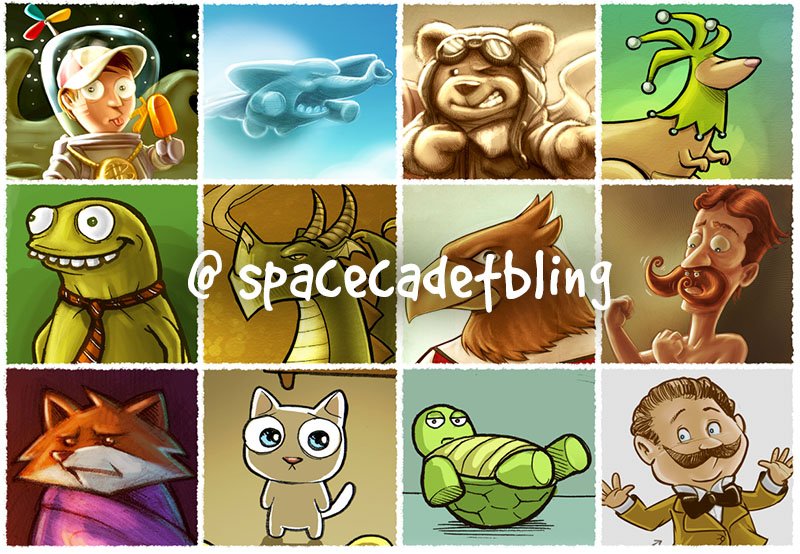 So what you'll get? Quirky and bizarre Far-Side type comics I call my Space Cadet Bling comic strip, (Long Live Gary Larson!), crazy mashups that could end up on a T-Shirt, occasional doodles, character drawings and more! I know this is a little all over the place so you can visit my site at instagram @spacecadetbling & my site at
www.spacecadetbling.com
& let the pictures do the talking.
In the end, I want to create my own comic series, my magnum opus, of a world with space animals and I'll occasionally throw drawings of them in here and maybe that could take over my life full time when that gets enough support here.
And on to the show!
Help me get to $100 and I'll be like Sally Fields, screaming, " You Like Me, You Really Really Like Me!" and I'll do more of the same and share my drawings, cartoons and stories to you and the world. Shooting for 4 comic strips a month, and more to spare, including artworks, "artoons", character drawings and more!
1 of 1
Recent posts by Spacecadetbling