Logan Walden
is creating sci-fi art and a graphic novel
Select a membership level
Primi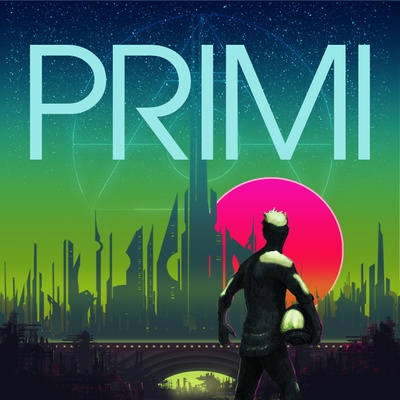 In my graphic novel, the term 'Primi' is a slang used by the Secret Intergalactic Civilization (SIC) to identify Primitive Life Forms from Dark Planets, or planets on the dark side of The Galactic Veil (GV). The GV protects the SIC from species that have been deemed "unready" for intergalactic civilization. The main character, Skyy, is a Primi, and as the story continues you learn how he becomes one of the most revered life forms in the universe.

So welcome new Primis! You now have access to the exclusive Space Loungers Facebook Group and Instagram Feed where you will see live streams, time-lapse art videos, and more covering the progress of my graphic novel.

Your donation of $12 per year will help take this book to the shelves!  Even if you can't commit, please share it with friends!

Don't forget, you have exclusive access to the Spaceloungers Instagram Feed. Follow my IG account: @Spaceloungers

Cosmic Veil
Go beyond the Cosmic Veil to receive 20% off of entire order from my website and Etsy Page. This requires a discount code you will receive once you subscribe.

You now have access to the exclusive Space Loungers Facebook Group and Instagram Feed where you will get to see live streams, time-lapse art videos and more covering the progress and process of the creation of my graphic novel.

Don't forget to follow the Space Lounger Instagram feed! Follow @Spaceloungers

www.loganwaldenart.com
www.etsyshop.com/shop/loganwaldenart
Galactic
Go Galactic to receive 40% off of entire order from my website and Etsy shop.  This requires a discount code you will receive once you subscribe.

www.loganwaldenart.com
www.etsy.com/shop/loganwaldenart
About
Hello Patrons! This is a perfect place for you to enjoy exclusive content from my art studio and my new graphic novel series, "Space Loungers"!

By becoming a patron, I'm inviting you to enter the intimate creative space and be a part of my art process. You will receive perks such as discounts on my Etsy shop and website specials, first dibs on my latest Patreon Members Original Paintings, signed prints and posters, signed concept art for my graphic novel series and more. As my projects continue to take shape, more perks and benefits will become available.

What is "Space Loungers"?
Space Loungers is a fantasy science-fiction graphic novel series I've been developing. I truly love storytelling. I've always wanted to create a piece of work that, not only tells an incredible story but is complimented with art, music and innovative experience. By 2021 I aim to publish the first book of the series and tour with an art show that features art from the graphic novel as well as release the first full album-soundtrack. This is a dream project and I couldn't do it without the love and support of my fans.

So sign up to be a Patron and check out some cool stuff I'm working on!

Become a patron to
Unlock 13 exclusive posts
Connect via private message
Recent posts by Logan Walden