spicevipe
is creating 𝓬𝓸𝓸𝓵 𝓽𝓱𝓲𝓷𝓰𝓼 on the internet ♥
Select a membership level
Bread Tier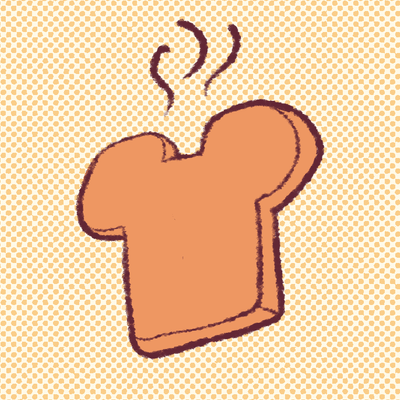 You get a piece of bread!
if you donate One entire dollar every month, it will truly help me out in my circumstances! 1 dollar makes a difference! :-) 
Includes Discord benefits
Loaf Tier
loaf tier can bring you more exlcusive stuff than bread tier! Such as video previews, or a few files i used for my animations or games (scratch files) ! Ranging from .psd , .sb3 , .aep , etc!! <3
Includes Discord benefits
Toaster Tier
you aboslute madman! Donating 15 USD can get you full File dumps (gigabytes worth of animation material in google drive folders)!!As well as big reveals for animations I'm working on and WIP playable betas of games I'm working on!
Includes Discord benefits
About


𝕎𝔼𝕃ℂ𝕆𝕄𝔼 𝕋𝕆 𝕊ℙ𝕀ℂ𝔼𝕍𝕀ℙ𝔼 ℂ𝕆. 𝕆𝔽𝔽𝕀ℂ𝕀𝔸𝕃 ℙ𝔸𝕋ℝ𝔼𝕆ℕ

☆☆☆
ATENTION FELLOW GAMERS AND RTTMOTERS. do you like Video Games and or Race To the Mansion of Tomorrow(otherwise known as RTTMOT, Spiceviebp's original cartoon series)
To help this young man get through life including high school, college, umm(idk what comes after that) please:

Consider being a 
 


☆☆☆



unironically speaking,animation takes a lot of time and resources, including energy and sometimes money to keep it going foward! right now I am working off minimal technology for animating and digital art. Perhaps us Spicevipe community can come together to help a youtube animator out,because i love animatio n!!it just takes up so much and YouTube doesn't provide me enough to keep going at times! Especially with passion projects like
RTTMOT.


if you enjoy my content it wouldbe really appreciated to support !   me!
that way i will be able to afford efiecent ways of animating,taking less time , and materials and hires to help me along my jouerney!!!!!!!!!!!!!!!!!!!!!!!!!!!!!!!!1111111111Such as being able to buy:

better equipment
Energy Drinks
shelter
voice Actor(s)
friends  ??
hi
an electric guitar
DISCLAIMER: SpiceVaip Is Not Responisble For Any Deaths Upon Becoming A Patreon.

Become a patron to
Connect via private message
Recent posts by spicevipe