Rijel Ek
is creating Games and fiction
Select a membership level
Agents of Quantum Terminals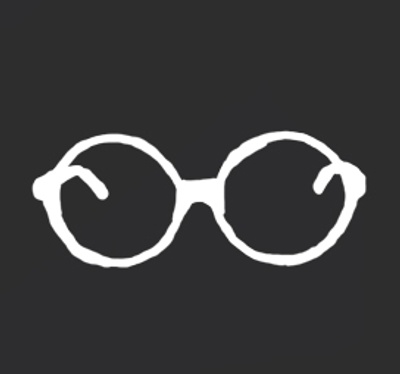 •  My huge thank you
 •  Credit mention
 •  Patron only posts: lore explanation, flash  fiction, my thoughts
 •  Early access to new features, access to beta  testing
 •  Patron only District on the website (in development).   
Quantum Heroes
An ultimate tier for best neuro-hackers. You will get everything as above + Free digital Copy of my upcoming novelette Neuronopolis set in Memo universe. 
Elite messengers of Citadel
An ultimate tier for best Elite messengers of Citadel. You will get everything as above + 
 •  You can make game suggestions
 •  Name new characters as you like
 •  Bonus content special for you
About
Hello
Citizen,

My name is Rijel. I create fiction, games and music. Currently I am working on story driven html puzzle game
Memo The Quantum Terminals.
The gameplay concept of the game is based on the ability to memorize and reproduce patterns.
Long story short
" Back in old days people used to speak using their minds. They connected their neuron-networks to global frameworks to have access to q-mind spaces. The knowledge gained by mankind for thousands of years of existence was stored in quantum streams. Anyone had access to this knowledge. People did not work back then; instead, part of the computational power of their brains was allocated to the needs of humankind. This system was called q-mining, and the points they earned - Involvement, served them with money and provided all the basic needs. In that world, the most important thing was to keep your mind clean in order to avoid chaos. Each individual was especially responsible for the condition of another person, since everyone is the one. The world existed in this form until Pyrrhon had come. Then it all happened. The Collapse.

Citadel does its best to restore lost memories and bring the knowledge back, sending agents all over the world to collect quantum streams converged in little clouds. Your job is deciphering these memories. It is a big responsibility. All the humankind is watching up on us and waits with hope for better future. Welcome to Quantum Terminals citizen. And remember: keep your mind clean! "
I started this game to support my upcoming novelette Neuronopolis set in world where people communicate with each through the mind, and use brain's computational power to produce 'Involvement' (local analogue of money). But this project grew into in depended project set in the same universe, many years after the events of the book.
The universe grew that big, that I feel obligated to tell the whole story using every tool I have. I intend to create something alive, community of quantum agents associated with the idea to restore the Knowledge. I have a lot of in my mind:
Memopedia – full information on worldbuilding, including Neuro-frameworks, files on each important character
Neuro-hack tutorial – how to build and implement new neuro-networks in brain
At least three books in series
And of course a lot of game stuff: memory-based puzzles, illustrated characters, special chat rooms, rpg elements, world map, quests.
Of course it is incredibly time and source consuming. At this stage I have the very first beta version of the game available here: www.thememogame.com So far you can solve one puzzle (12 levels) and take a sneak peek at the story.
If you like what I've created and want to help me to finish this project, support me, become one of the Quantum Agents of Citadel, let`s make it happen together. And remember:
Keep your mind clean citizen!
P.S. The game wouldn't have the atmosphere it has now without brilliant music. If you consider supporting me (even if not), please support these awesome musicians whose music was featured in game:
XeroFizz:
https://djcounteract.bandcamp.com/
Eris Wheel:
https://eriswheel.bandcamp.com/
I can spend more time working on my projects.

1 of 4