The Static Dive
is creating music and blogging
Select a membership level
The Mixtape
As a Tier 1 patron you will receive...
- Access to all Patron-only audio and blog posts. That will include in-progress audio for all of the singles I release over the year, as well as other gems that will never otherwise see the light of day.
- A free download of the final mastered single released each month
- The satisfaction of knowing you are helping create beautiful music in a dissonant world.
- My undying love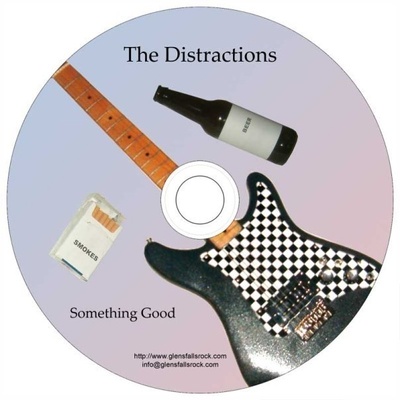 The Back Catalog
As a Tier 2 patron you will receive...
- All of the benefits of Tier 1
- A full download of The Distractions album 'Something Good'
- A full download of The Static Dive's 'Built for Better Days' EP
Imaginary Friends
As a Tier 3 patron you will receive...
- All of the benefits of Tier 1 and Tier 2
- A signed Vinyl record of all 12 songs produced and released in 2019 as part of the #12Months12Songs project
- A shout-out and thank you in all videos and publications (for as long as you remain a Tier 3 patron)
About The Static Dive
StaticDive.com 
It's a music blog and the home of independent electronic artist, The Static Dive (aka, me... Bob). I promote independent music from around the globe and I release my own chill instrumental tunes each month.
The Blog
I have been a writer for a long time. I had a recurring by-line in 
Billboard
for awhile. And I wrote a weekly music column in my local 
newspaper
for years. Now on my blog I promote other independent artists from all genres.
With weekly features and new release announcements...


And the very popular Two-Line Songs Reviews...

The Music
Each month I release a new instrumental (usually Trip-Hop). Sometimes I make strange little videos to go along with them.  I perform, compose, and produce everything myself. My only collaborator is my daughter Lela, who creates a lot of the artwork.
Check out the last few months...
May - Retribalize
April - Mezzo Nuovo Blues
March - Holy Ghost
February - Low Tide Funk
All of this releasing and promoting costs money...  

Your support will help me keep it going!
Subscribe now and get exclusive:
- behind-the-scenes content
- in-process mixes of future singles
- other tunes that will never otherwise see the light of day
- early-access free downloads of all new singles
I hope you will join us... and the world will live as one
Thanks!
Bob
I am hoping to reach 100 patrons to cover the expense of releasing and promoting new music each month. Reaching that goal will likely open the possibilities for even more regular content.
1 of 1
Recent posts by The Static Dive