Alan Motley
is creating Musical Theatre
Select a membership level
Unlock The Artist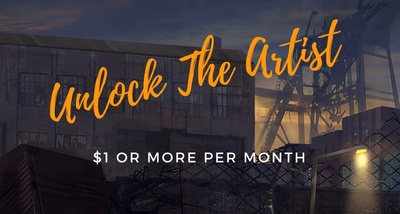 Become apart of a small army of artist supporters. Thank you!
Access to patron-only content
Connect with other patrons
Behind The Curtain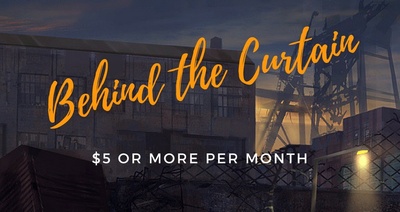 Get a patron-only perspective on my work.
Behind-the-scenes pics, music and other content.
Patron-only polls
Theatre Geek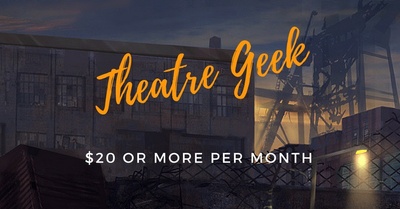 Unlock exclusive content and join my community of patrons. Thank you!
Access to patron-only content
Connect with other patrons
Development Updates
About


Frank Alan Motley 
(born 6 September 1979), known by Alan Motley, is a American musician, singer, and songwriter. He is the lead singer and 
principal songwriter
of the band AMP. A student of music theory and composition at Cornish College of The Arts, his interest initially was in writing musical theater. As a
multi-instrumentalist
, he mainly plays piano and guitar, but also plays synthesizer, bass guitar, and drums among other instruments, and makes use of electronic equipment such as samplers and drum machines. In late 2000 he decided to start music projects based from his interest in music production working with Ironwood Studio in Seattle, WA. Alan Motley Project - AMP was formed. His music styles vary from rock, pop, and jazz with a deep leaning toward indie rock. 
In early 2013, Alan began work on his first musical theatre project
Streetkids.
Initially started while at Cornish in 1998, the concept was refreshed with current events including Black Lives Matter references and stories about trans people of color being murdered
.
 Preliminary work on the original book, music and lyrics are now being updated for the current time.

STREETKIDS will be a piece to challenge minds and open hearts. The concept revolves around a trans teen, gay teen and their friends in NY. A rock opera intended for young adults. The show delves into methods of survival, love and loss. Family dynamics and the challenges that religion play. It covers teen prostitution, exploitation and trafficking. We watch the protagonist on their journey to navigate their reality and identity.
OVERVIEW
Your support gives me the ability to achieve the goal of developing my new theatrical work. 
http://www.streetkidsthemusical.com/
The Objective
Need #1: New diverse musical theatre works by a African American composer
Need #2: Create an inclusive and immersive story to bring light to youth homelessness
Need #3: Procure the tools needed to research and develop project "Streetkids"
Need #4: Stipend towards time needed for research & development
The Goal
Goal #1: Research and Development of musical theatre project "Streetkids"
Goal #2: Work with Intiman Theatre and the Emerging Artist Program for 2018.
Goal #3: Workshop production to make edits/changes through Intiman Theatre, Seattle.
Goal #4: Connect completed project with Lincoln Center in New York. Connection through Bartlett Sher, Tony award winning Director and former Executive Director of Intiman Theatre.
Goal #5: Full Broadway production.
Goal #6: To be the second African American since 1975 to win a Tony for Best Original Score (Music and/or Lyrics) since Charlie Smalls in 1975 for The Wiz. Also original Book of a Musical.
Music Samples From The Show




MY PROPOSAL
I am proposing the funding of a new musical theatre work for release nationally and globally. The piece will be researched abroad and developed in Seattle,WA. Workshop and test production will be held in Seattle, WA. Full production will be held on Broadway in association with Lincoln Center hopefully. I am looking now for initial support to begin the process of research & development. This will include interviews, video and audio recordings. Development will include composition of a new original score and book of a musical. Workshop will be produced for one public performance.
I can't do this without the support of people like
YOU
dedicated to helping artists and creatives as we struggle to produce new works. 
If you wish to just make a direct donation via Paypal:
https://www.paypal.me/alanmotley
WHAT DOES THE PER MONTHLY PAY FOR?
Living Expenses
Tools (Instruments, Software)
Transportation
Show Development
Website Development
Domain Fees
Graphic Design
Copyright Fees

You are giving me the opportunity to focus only on the creation of the musical STREETKIDS.


1 of 1
Recent posts by Alan Motley