Chris O'Hearn
is creating Podcasts, Daily Direction Planners, Strong Within Academy
About Chris O'Hearn
Welcome, Strong Within friends and fellow self-development and affirmation enthusiasts. This creation began as the Strong Within Daily Affirmation Podcast in January of 2017, as my way of bringing value into the world and supporting you in understanding that what we tell ourselves, we ultimately become. Over time, I've extended the podcasts to make them even more informative, thought-provoking, and inspirational. My heart is in this project of helping you speak, think, and live a Strong Within life.

I enjoy what I do, I enjoy the Strong Within friends I've made as I consider you my family, and I enjoy challenging myself with the considerable work and time this podcast requires. Your support allows me to sustain and enhance this podcast by subsidizing the costs of production equipment, editing software, server fees, and my time. In appreciation, I am continuing to increase benefits to patrons, from worksheets to daily planners to more access to me as a creator – all to assist you in becoming more purposeful and effective in your life.

Thank you for being on this journey with me as we become STRONGer WITHINthrough the Strong Within Affirmation Podcast. I am grateful for your support, and I am looking forward to doing more with you.

Chris


Select a membership level
Strong Within Base Level Supporter
This is our basic level of support.  By supporting us at this level, you're stepping it up a notch above the minimum donation and contributing a full 16 cents/day to help keep new episodes coming!
Plus you'll get...
A personalized thank you video from me to you for being awesome.
16 cents a day to support Strong Within??? I'm in!!! What a deal, you might be able to get a bite of some slightly used gum for that.
Strong Within Physical Manifestors
For less than the price of 2 Starbucks vente lattes you could be making a difference.
This next level is where the magic happens. You will not only be helping to get me closer to hiring people to help me with the production of this but you will be getting my transcripts as well. I will only be sharing my transcripts here and in the book I'll be creating after 365 days. 
So get your hands on the blueprint of the podcast that no one else has access to. This will help out when you are doing the activities and not having to rewind the podcast to re-hear the exercises I assign to you.
Get access to all my podcasts
A personal video thank you from me 
Get the transcripts to my podcasts
Get Access to the Strong Within Summer Sprint program towards your goals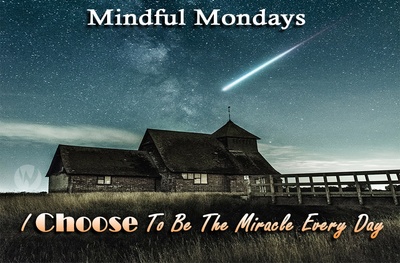 Strong Within Mental Manifestors
COMING SOON: 
Get in on the ground floor of helping to be a beta tester of my weekly planner series. You are a Strong Within Warrior trying to make the most out of life. So not only will you be a hero in my book (every patron is), you will be helping me to make this podcast better by helping me to get closer to goals in being able to afford editors and production assistants who can take the load off me, to not only make the podcast more professional, but also so I can bring you more great content.
Get access to all my podcasts
A video personally thanking you
Get the transcripts to my podcasts
Get Access to the Strong Within Summer Sprint towards your goals 
Get the E-book of year one daily affirmations with daily affirmation pictures and recordings (coming out 2019)
1-20 is a great starting point for setting goals. It's always better to build slowly than to expect too much too soon. As I continue to grow the podcast, I am looking to continue helping you to grow. When you invest in me, you are investing in yourself. This first goal is a dual goal; for me it's believing in you and your want to change, and it's you putting your trust in me and yourself to make that change. Together let's become Strong Within together!
1 of 2
Recent posts by Chris O'Hearn