Studio Mogura
is creating a comic, film, & animation think tank based in Miami, FL.
Select a membership level
Studio Mogura Fan Club Subscription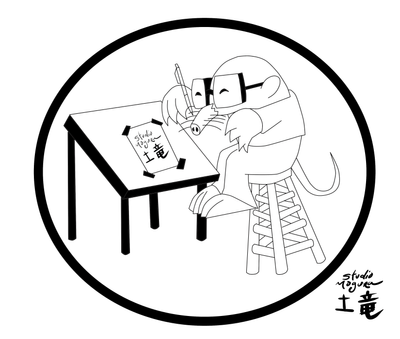 Subscribe to Studio Mogura. Your $1 subscription will go towards funding the studio and projects in development. It will pay for rent, utilities, personnel & equipment that helps ensure Studio Mogura can churn out a monthly comics, animation or film clip. 
I.H.A. Digital Comics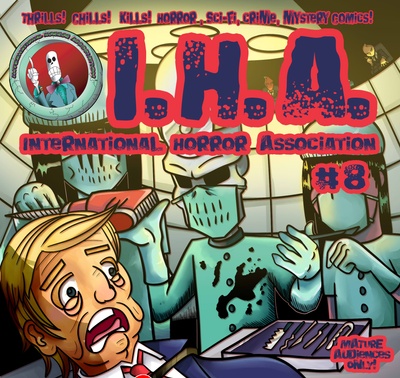 I.H.A. digital comics! Only $3 will get you access to the next issue of I.H.A., written & illustrated by Alex Anico with color work from Camila Valdés Aguirre.
Available issues:
IHA #6: Escape Velocity  
IHA #7: A Cursed Antique Store on 35th Street  
IHA #8: A Tale of Two Heats
Upcoming:
IHA #10: The Showdown: An Esoteric Odyssey
(IHA #9: Insomanicas available in print only)
Become a Producer on the I.H.A. Pilot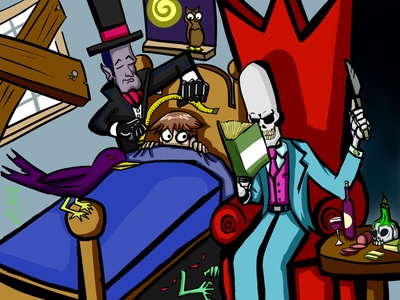 Your support will go toward the production of the International Horror Association pilot episode and you will receive an Associate Producer credit for the film and be listed in the films IMDB page (listings are limited). You will also receive a DVD copy of the episode and Custom T-Shirt when it is all done! You'll also get access to all the patreon only posts and maybe a black box from Raymond himself.  You will also receive a copy of I.H.A. Volume 2 when completed (2019).
*In order to receive IMDB credit and any rewards you must be a patreon for the entirety of production from now until the pilot completes its festival debut & run. 
About
Studio Mogura
Friends in Square Places
International Horror Association
Octotaku Comics & Collectibles
STUDIO MOGURA TV ON TWITCH

EL TOPO SOUNDCLOUD

Studio Mogura
is a comic, film & animation think tank based in Miami, FL., and the personal creative company of Alex Anico (that's me! Hello!). It is the home of all my creations which include the web comic 
Friends in Square Places (FISP)
 & the graphic novel anthology and animated series
International Horror Association (IHA)
. Alex Anico (Studio Mogura) is also the writer of the feature length comedy
Full Moon Nights
, the and several other features and pilots that
he is currently developing and pitching to major studios and producers, as well as enter in contests and festivals. His awards include:
*NEW AWARD!!* Top 50 in the Road to New Republic Feature Competition 2019 
2x Finalist for the MIA Animation Festival Pitch to the Industry Contest
Finalist for the Zed Fest Screenplay Competition 2016
Honorable Mention from the Los Angeles Screenplay Contest in 2016
Quarter-Finalist for the Screencraft Action/Thriller Screenplay Contest in 2016
Official Selection of the Beverly Hills Film Festival screenplay contest in 2017
Official selection of the L.A. Neo Noir Novel, Film, and Script Festival in 2017
Semi-finalist for the 2017 Boston International Film Festival
Finalist for the New York Screenplay Contest in 2017.
Alex Anico is a graduate of Rollins College with a degree in Studio Art and Independent Studies in Screenwriting & Filmmaking.
Word from the Creator:
Currently I am working on these projects! Please subscribe and donate so that I can bring you great content 24/7.
UPCOMING THIS YEAR! ( 2019):
-International Horror Association Animated Pilot (IN PRODUCTION Three Minute Preview NOW AVAILABLE!)
-2 new features 5 original pilots
-Publish Full Moon Nights
-IHA #8 - "A Tale of Two Hearts" coming to Comixology!
-IHA Visual Novel (NOW AVAILABLE!)
-IHA #10 - The Showdown: An Esoteric Odyssey Currently sketched. Now drawing and coloring.
-IHA #9 - The Insomaniacs (IN DEVELOPMENT)
-IHA Volume #2 in print (October 2019)
-FISP Season 5 (IN DEVELOPMENT)
- NEW FISP Dailys
-NEW FISP shorts!
-Comic Market Watch 2019 edition!
- New Articles from Octotaku Comics and Collectibles!
-Who & Ted's Film & TV Reviews!
-Who & Ted present The Bookie: A mediocre gamblers guide
- A new short film starring Carolina Ferrer
- Game streams of GTAV, CoD, Outlast, Friday the 13th and more!
-New monthly tshirt design and subscription!
- SO MUCH MORE!!!!!! 
Your Donations help fund the studio. These are our current needs and goals:
- Hire a full time colorist! Help me hire my colorist full time by subscribing!
- New computer and tablet for the studio
-New audio mixer
-Rent for January-Dec
-Utilities for Jan-Dec
Sign up today and start receiving great content while supporting independent artists!
This goal covers the utilities including power and internet of the studio.
1 of 6
By becoming a patron, you'll instantly unlock access to 16 exclusive posts
By becoming a patron, you'll instantly unlock access to 16 exclusive posts
Recent posts by Studio Mogura