Chris Zollinger
is creating SOUTHERN UTAH'S HIGH VIBRATION COMMUNITY
Select a membership level
ESSENTIAL High Viber
For a dollar a month you can contribute enough to help the day-in and day-out of operations.  (You will get to view high quality documentaries about YOUR community and find out what is new and where the best places to eat, meditate, and support your neighbors are.)
AWESOME High Viber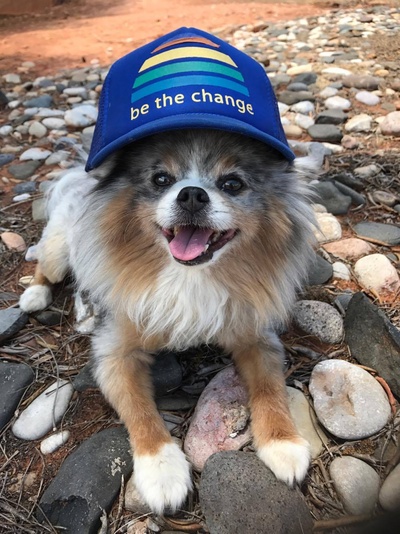 This level helps us make you aware of the offerings in YOUR community.  (You will get a two minute video about your business.  250.00 value)
MOST EXCELLENT High Viber
This tier will help us change the world!  (You will get a seven minute short film made about you and your business.  500.00 value)
About
Hello friends and family!  Our Facebook Group has grown exponentially since starting it in Aug of 2017.  Today we have 357 members!  How awesome is that?!  We are also growing exponentially as an interdependent whole, St. George, Utah is one of the fastest growing cities in our country.  This means better restaurants, more musicians and artists, and more healing arts practitioners will be becoming our neighbors.  Together we can create a thriving community here in Southern Utah that values courage, connection, and compassion.  

I was amazed at how much diversity Southern Utah contained when I moved here in 2014, albeit small, it was here, where it is least expected.  I saw a need to connect us with each other and that is why I started the Facebook group.  There is now a need for us to really get the word out and do it well, and that is why I created this PATREON group.  Together we can help each other thrive as a community, by knowing who is offering what, where they are located, and how they are impacting our community, locally and globally.  

This is where I ask you to help me help you, everybody wins.  I have started a production company called GRASS ROOTS FILMS where I have been making business promos for friends and family, short documentaries, and music videos.  It has really helped get the word out about what wonderfulness they are doing for our community.  Video marketing has never been so important, as technology gets better, it is much easier for people to watch a professionally produced promotional advertisement, short documentary, or musician promoting their music.  For a very small amount of money each month we can create a thriving community together.  Please see the details below about how you can help your community thrive.  
When we reach 500 a month I will buy a projector for Kirtans and film nights and more editing software for quicker film production.
1 of 1
Recent posts by Chris Zollinger