SurrealBeliefs
is creating Gaming Videos
Select a membership level
Iron Tier
Guilt free ad blocking! 
My absolute gratitude and appreciation for going the extra mile in supporting me. - $1 a month is worth more than the ads you would otherwise watch on my channel. $1 a month is an equivalent of at least 1,000 ad reviews.
Access to the Patreon feed where you can chat with me and fellow Patrons. 
Access to the Patreon discord server where you can chat with fellow viewers and me!
 The rank of Fighter on the Discord server. 
You can name a character or groups in games I play. i.e. XCOM 2, Total War: Warhammer, etc.
Includes Discord benefits
Copper Tier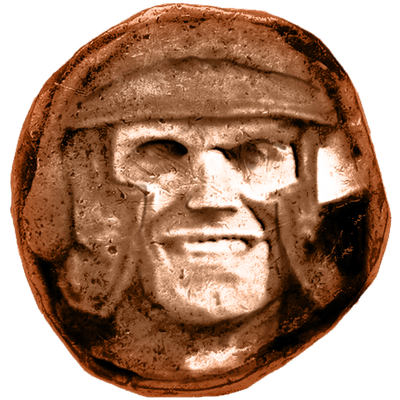 ALL PREVIOUS REWARD TIERS!
The rank of Knight on the Discord server.
You're higher on the priority list than previous tiers when it comes to naming characters! i.e. XCOM 2, Total War: Warhammer, Mount and Blade, etc.
Includes Discord benefits
Silver Tier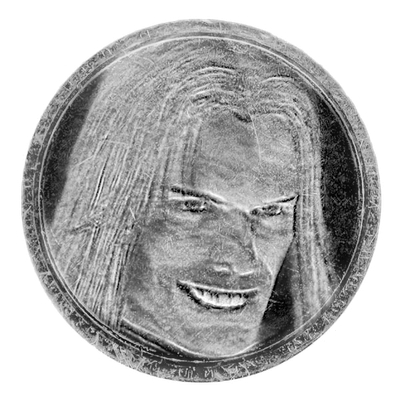 ALL PREVIOUS REWARD TIERS!
The rank of Knight-Templar on the Discord server.
You're higher on the priority list than previous tiers when it comes to naming characters! i.e. XCOM 2, Total War: Warhammer, Mount and Blade, etc.
Includes Discord benefits
About
Why I'm On Patreon:
Hi everyone, my name is Matt or you may know me by my nom de guerre, SurrealBeliefs! I've been around for a while playing games like Total War and Mount and Blade almost exclusively with several notable, enjoyable exceptions. Years ago around 2012, I decided to improve on my public speaking skills for university courses and that's when I began a Youtube channel. Since then, it's become my primary career and one I remain deeply passionate about. Youtube has gone through so much and that remains true for myself too, with several feared adpocalypes and other events, the website hasn't been as steady for ad revenue as one might hope for!
The goal of this patreon is to not only supplement the channel's growth but potentially one day become the primary benefactor of all future content. How awesome would it be to not have to worry about the fickle mood of ad revenue and just generate whatever content I want or even you want. If you know of my personal life, I don't go on vacations often and I spend most of my time working on videos for the channel or spending time with my loved ones. I'm not wealthy, I do not come from a family that has a lot and so everything here, is something I'm striving towards. A lot of what you support me with here goes towards just bills and of course, the odd, eventual upgrade so I can keep up with recording AND playing on high fidelity settings for your visual enjoyment.
For the sake of full disclosure, I'll admit that I'm also doing this because I'm self-employed in order to focus on creating the best content I possibly can. And because I'm self-employed, I have to pay for my own (quite expensive) healthcare, in addition to my usual expenses of rent, internet, car payments, car insurance, food, student loans, and so forth. Without any source of income other than the content I work hard to entertain you with, your support is even more essential.
The Logic and Math:
As of right now, I put out 2-3 videos a day, with most of them being over fifty or sixty minutes long. For one quick and recent example I can look at Bannerlord where I've uploaded 2-3 videos daily. As of right now, I'm on part 24 and have uploaded 23 parts total. That has been 21 hours and 12 minutes of content all in the span of just over a week. This doesn't count the time I've spent grinding in between videos to cut out the monotony of the game, the editing to make sure you see the enjoyable parts, the rendering for the video and even the processing for the video to upload online!
Here is a snapshot of what my folder for Bannerlord looks like currently:
What are the benefits for you?Continued content for you!
I upload every single day and will continue to do so for the foreseeable future. As this trend continues and patreon goes as a source of support, I can even shift to doing patron sponsored series, maybe even ONLY for patreon rather than youtube, if you guys want me to. That means it'll be a very private, hand tailored affair.
Community Interaction

I have a very open door policy with all of you who support me. You can talk to me, ping me, ask for help or whatever that you'd like to on our Discord community where I participate daily. I've had many people tell me they've never met a Youtuber who spends so much time with their community. If you want to give me feedback, ask for a new perk or feature, I'm here to listen to you. Want to talk about tabletop? Sure, I love tabletop. Want to talk about my series? No problem, let's do that.
Exclusive Power To Decide Future Content.

I jokingly refer to you folks as the senators since I've done some Roman themed campaigns as of late. I do like the idea of a forum where all of you fight for your ideas and of course, I do a lot of polling. I want to eventually have a variety of choices defined and dictated by all of you. It lets me know what you want to see and where we need to go.
Custom Characters For My Series

Here is a big one. For games like Total War or any other title where I can rename a unit, hero, companion or whatever it might be, I will do so. If you want a backstory for that character or want me to make one, I'll do that too. As of right now, we're going to be seeing some Patron backed companions very soon for Bannerlord! This means you'll be adventuring in the stories alongside with my protagonist PC!
It's about time to build a PC solely for editing videos and I'll explain to you why that is.
Right now, I spend 8-10 hours a day doing some manner of work to get 2-3 edited videos out to you. A large portion of that time could be decreased if I had a second PC focused solely on editing. That means while one edited video is rendering, I can begin to work on a second video instead of waiting for my only PC to finish that job.

If we're able to hit this goal, I can order the parts, build it and if you'd like, share the build on here too! I would also like to be able to upgrade my gaming monitor to 1440p so I can record 1440p videos which will take even more time to render for Youtube. If I can achieve these goals, I can sustain my rate of videos at a lower cost to my personal life and I can also upload higher quality content.
1 of 1
Become a patron to
Unlock 14 exclusive posts
Connect via private message
Recent posts by SurrealBeliefs