SusurrosdelSurr
is creating Videos ASMR (terapia artística) para relajar y el bienestar.
Select a membership level
Hermosote granito de arena :3
Bienvenido/a  gracias por tu granito de arena, sabrás antes que nadie la tematica del video de la semana en mi canal.
Welcome thank you for your bit, you will know before anyone the theme of the video of the week on my channel.
Tús trigger favoritos o Lectura.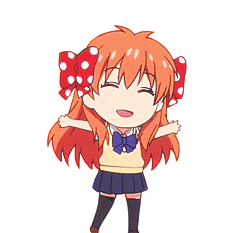 Te enviaré un audio mp3 de 10 minutos con triggers favoritos y  tendrás acceso al contenido exclusivo de patreon.
I'll send you an mp3 audio of 10 minutes with favorites triggers and access to patreon's exclusive content
About SusurrosdelSurr
¡Hola a todos!
Puedes ayudarme a soportar mi canal desde 1 $ al mes.
Soy una chica española dedicada a hacer vídeos de ASMR en Youtube, hago un vídeo por semana  desde casi 6 años. para que las personas con ansiedad o problemas para dormir lleguen a un estado de relajación y paz, y poder producir un cosquilleo en aquellas personas que sienten el ASMR.
Entre mis vídeos se puede encontrar una variedad de roleplays, guí­a de meditación, susurros y sonidos.
Siempre he intentado mejorar mi canal en contenido y calidad.
Crear vídeos ASMR se ha convertido en una pasión para mí y un rincón saludable para vosotros.

Hello everyone!
You can help me support my channel with exclusive videos that will be in patreon, for only $ 1 per month.
I am a Spanish girl dedicated himself to making ASMR videos on youtube, I make a video per week to bring in people with anxiety or sleep problems a state of relaxation and peace, as to produce individuals who feel tingling in the ASMR.
Among my videos you can find a variety of roleplays, meditation guide, whispers and sounds.
I have always tried to improve my channel in content and quality.
Creating ASMR videos has become a passion for me and a healthy corner for you

¿Qué es Patreon?
Patreon es una plataforma donde los artistas y creadores puedan vivir de su pasión, la creatividad y el trabajo. ¿Cómo? Permitiendo a los fans para apoyar financieramente a sus artistas favoritos mediante el patrocinio a través de un sistema de micro pagos a cambio del trabajo de los mismos.
What is Patreon?  
Patreon is a platform where artists and creators can make a living from their passion, creativity and work. How? Allowing fans to financially support their favorite artists by sponsoring through a system of micropayments,in exchange for his work.                                                                                           
Podré conseguir material y equipo para hacer mejores videos y roleplays que tanto os gustan / I can get materials and equipment to make better videos and roleplays ^^

                                               
1 of 1
Recent posts by SusurrosdelSurr