Select a membership level
Thank you Tier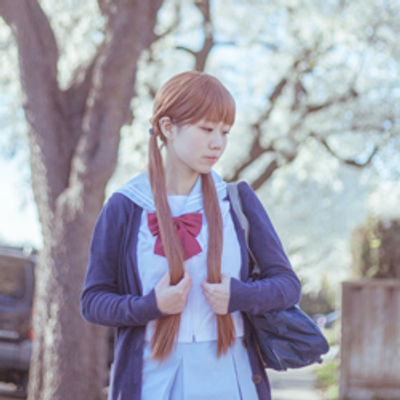 Thank you for making the donation! No matter how small it is, it's going to help me keep this going. I'll remember everyone who has ever made the pledge. You're all my hero! 
In this tier, you will get:
Access to Patreon only content (including some teasers, exclusive selfies etc.)
Bronze Tier
All previous rewards!
Get your name mentioned in the monthly thank you message
Exclusive access to behind-the-scenes photos after every photo shoot
Silver Tier
All previous rewards!
Cute in-cosplay gifs 
Monthly fansigns
1 Monthly HD photoset
Access to polls to decide my future cosplays
A very special birthday message from me on your big day! <3
About

# Who are you?
Hi, I am Taiga, a cosplayer and photographer in London / Northern California. I have been cosplaying for over 7 years. I meet a lot of awesome people after I started cosplay, and it changed my life! I hope one day I can cosplay all the characters I like, and I would love to have you be part of my journey.
# Taiga's social media
Instagram: hinata_kawamoto
# Why are you on Patreon?
I'm a very shy person and Patreon is a way for me to connect with my audience and get feedback so I can improve my cosplays. Your support means a lot to me, it builds my confidence and encourages me to be a better cosplayer.
By the way, being on Patreon does not mean that all my content will be behind a paywall. I love cosplay and will continue to share my works in my social media, but you can get extra stuff and support me on Patreon!
# What sorts of content do you create?

I mainly do characters from Japanese anime / manga / games, but by making a certain amount of pledge, you get to choose the character I cosplay!
# Is there nudity?

No, I don't shoot nudes and I do not intend to. I do however shot characters with revealing clothes and swimsuits, so some contents are NSFW.
# I'm new to Patreon, can you explain how it works?

Patreon is a place where you can support me with monthly donations if you like! In return, I will send you very nice rewards and my most sincere thank you!
# I want the digital rewards only, I don't want the physical rewards or I don't want to give out my address.

That's OK! When you pledge, just write a fake address such as "DO NOT SEND MAIL, California, USA 94102" then I will only send you the digital rewards.
# What do you do with all the Patreon donations?

The little money I got from Patreon will solely be used to help me pay my cosplay related expenses, such as props, costumes, photographers, studio rentals and convention travels. Your donations will directly help me do better cosplays and create more content for you!
# Thank you so much!

Even if you don't pledge on patron, I am still grateful for all the support - every like, comment, share counts. You guys are all my heroes and I will never make this far without you!! I love you all so much <3 <3 <3
Getting started!
The first step is the hardest. Thank you for all your support!
1 of 3
By becoming a patron, you'll instantly unlock access to 3 exclusive posts
By becoming a patron, you'll instantly unlock access to 3 exclusive posts