Fred Hornaday
is creating Limericks about philosophy, psychology & comparative religion
Select a membership level
Acolyte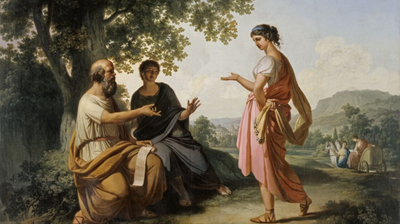 As a loyal follower and supporter, you have the pleasure of knowing that you are helping to promote original poetry and to sustain a real life, modern day jongleur. 
Hero
Without our heroes, ordinary people would have a hard time getting through the day and meeting the next challenge. Be my hero and I'll write you a limerick or three.
Angel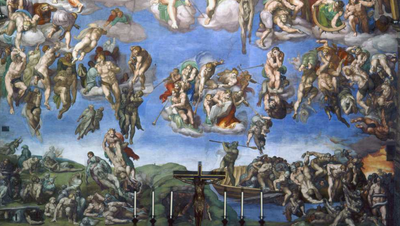 Without angels, who would guide us through dark passages and pick us up when we fall? Be my angel and I'll write you a limerick, an extended poem, maybe even a blessed incantation. You have only to ask.
About
I've spent my life immersed in a world of ideas. Relentlessly, I read about philosophy, religion, and psychology — the wisdom of the ages. With every great book I pick up, I come across an idea, or handful of ideas, that makes a profound impact. Some of them stick, and others sadly slip away. 

As a way of preserving the most meaningful and provocative of these ideas for myself, I took to encapsulating them into short verses of lyrical poetry. The limerick, rhyming and galloping in anapest meter, is arguably the most whimsical form of poetic expression in the English language. So I could imagine no better —or more concise, or more paradoxical — way to capture these deep and esoteric notions, from the pages of Homer, Genesis, the Bhagavad Gita, Heidegger, Nietzsche and so many others. And next thing you know, I find myself with an all-consuming project, surrounded by scraps of paper with rhyming scribbles referring to Spinoza's Ethics, Pascal's Wager, or Schroedinger's Cat. 

For more than a dozen years I have been building myself a veritable library of limericks. For me they serve as touchstones, little mnemonic devices that transport me back to the source materials, the legends, the myths, the dialogs, and the treatises from the greatest thinkers and story tellers of all time. I hope that in some small way, my short poems can also help convey a spark of those enormous ideas to others.

Thank you for your consideration and for supporting me in my ongoing project. And if there's topic, an author, a premise, or a paradox that you'd like to see ensconced in limerick form, please don't hesitate to ask.
When I reach 100 patrons, I will publish a PDF edition of The Tao of Fred, featuring 365 of my favorite and most popular limericks.
1 of 2
Recent posts by Fred Hornaday