Tay Jones
is creating BrainBlowing Music Reviews & Crazy Lit Reactions
Select a membership level
Cha-Chingers
For the crew that just wanna say "Hey Tay, I appreciate the non stop over the top Reactions. 
I believe in your vision, even if I don't agree with everything you say. 
REACTION REQUEST
Limited (14 remaining)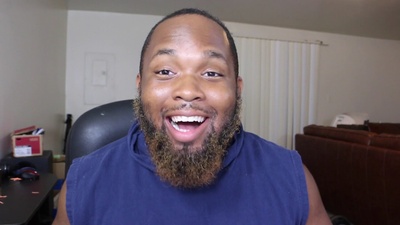 Be Able to Request One Song Per Month with a Shoutout during the video you requested. *Must Be Celebrity or Trending*
LETS GET IT LETS GO!
Limited (17 remaining)
REWARD: 
This tier is for the Cha-Chingers that have a little more to give and because of that YOU GUYS can give me two videos to react to a month and IT WILL GET Done with a shoutout! 
The Honest Truth
I spend way more time editing than I do shooting and because of that I either don't get time to do as many videos or
I'm late getting the videos out to you guys because I'm already focused on getting the current one edited.
A Brother Need Some Help
I want to bring some one on board that I can trust with editing my videos and my brand. I know someone that fit's but he has a life he's trying to progress in and with that being said his time isn't free.
I want to bring him on a few days a week and pay him a decent amount so it doesn't start to feel like I'm over working him in a slave shop.
IN END RESULT
MORE VIDEOS !

THANK YOU
1 of 1
Recent posts by Tay Jones
By becoming a patron, you'll instantly unlock access to 2 exclusive posts
By becoming a patron, you'll instantly unlock access to 2 exclusive posts