Que (TeamAlphQ)
is creating Crazy fanfictions that make me question my sanity
Select a membership level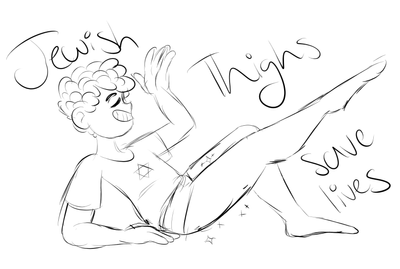 Fanfiction Bby
Lover of all that is angst and tooth-rotting fluff

At this tier, you will get a chapter dedicated to you, which will be finished on the first day I'm not already posting a chapter.

Also, for every person who donates at this level, I'll guarantee another three straight days of updates instead of my usual every-other-day schedule I'm following now.
Binge-Reading Darling
Feeler of all the Feels and Shipper of all the Ships

At this tier, not only will you get a chapter dedicated to you, but you'll also get a week's worth of chapters in a row, one per day for a week.

In addition to this, I'll write one short story for you with a pairing of your choice, between 2000-3000 words long. It will be given to you, with the option of me posting it, or you keeping it to yourself.
Writing Angels
Plot-Twist junkie and Master of all that is Canon

At this tier, you will get a chapter dedication, a week's worth of updates, and the opportunity to read those chapters as they're being written, if you so choose.

You will also get either two short stories (2000-3000 words) with pairings of your choice, or one long story (5000-6000+words) with a pairing of your choice. Once completed, the story will be free to do with as you wish.
About Que (TeamAlphQ)
I've been writing fanfiction for years now, trying to bring characters to life with my words when the rest of my life feels dead. Recently, I've found the South Park fandom and Semantically Challenged, the story that has shaped my existence. This has been an escape for me, and that's something I'm hoping to bring to other people A brief respite from the issues of the world as you fall into a fantasy that actually has a happy ending.
Through my words, I want to reach people. I never saw myself coming here and, honestly, asking for money to continue doing what I love, but life's thrown some obstacles my way and having at least some income to fall back on would be a relief I can't even express.
So whether you just pass through, or if you stop by and put a dollar in the hat, thank you for taking the time to read this. Because no matter what, you being here means more to me than you can ever imagine.
Banner Art by ObviouslyNotYuki 
https://obviouslynotyuki.tumblr.com/post/170154055...
If I can reach fifty patrons, I'll start a series of videos where I talk about different writing techniques that can help specifically fanfiction writers in better building up their abilities. I'll probably also answer any questions that you all might have for me about writing, if my opinion is something you want to hear.

1 of 1
Recent posts by Que (TeamAlphQ)
By becoming a patron, you'll instantly unlock access to 2 exclusive posts
By becoming a patron, you'll instantly unlock access to 2 exclusive posts