Teo
is creating webcomics!
Select a membership level
DOLLAR WIZARD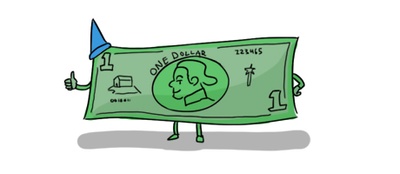 MY FAVORITE 100 CENT MAGIC USER! You are the best at giving one dollar! +100xp
You get access to Patreon only content!
FIST FULL OF DOLLARS
I can literally make a fistful of monies with this donation! You get access to Patreon Only content, sketches, bad jokes and more!
HOORAY!
Cafe de Lich-e
It's like a buying a nice cup of coffee but for me AND supporting comics :D
About
GREETINGS ADVENTURER!

If you're here, there is a good chance you have read Hex Lovers. I just want to start off saying thank you for reading. The fact that you want to read my witchy adventure comics means the world to me!

Who am I?
My name is Teo Acosta and I'm a professional warlock, illustrator and web comic artist. I love drawing cute depressed wizards! I write, draw, and color Hex Lovers.

By pledging, you will be directly supporting the creation of all future comics and illustrations!
What will the money be used for?

The most important thing money buys me is time. Making comics takes a lot of time. To make all these stories and characters become real requires many hours of sketching, writing, and exploration. The Patreon money will give me the time and space to do it.
Do you have any other form of income?

At this time, not really. I am living off my quickly dwindling savings trying while trying to find freelance work to help sustain making this comic. 
How many comics will you put out a month?

I am currently putting out 8-9 episodes of Hex Lovers a month. I would love to keep up this pace, but I may need to slow down to 4-5 if I can't afford to keep Hex Lovers as my main focus.
I haven't read Hex Lovers, What does it look like?
Here is an example of an episode of Hex Lovers:
SIX! SIX SIX!

THE GOAL OF THEEE BEEEAAAST
2 of 2
By becoming a patron, you'll instantly unlock access to 21 exclusive posts
By becoming a patron, you'll instantly unlock access to 21 exclusive posts