Terra Naomi
is creating Music, Videos, Art, Words, & other creative stuff
Select a membership level
Help You Fly
Thank you for supporting my art, and helping me build a sustainable, controlled-by-me career. I am grateful for your support, and so happy you are here!
$1-2/month:
Access to everything I share (music, videos, visual art, photo journals, meditations, etc.)
Access to Discord chatroom 
Includes Discord benefits
Say It's Possible
You are actively helping to put form around the value of the art I create, and helping me spend more time creating it, and for that I am grateful. Thank you <3 <3 <3
$3/month (or any amount from $3-$9):
Downloads of all the music, in WAV and MP3 format
Access to everything I share (music, videos, visual art, photo journals, meditations, etc.)
Access to Discord chatroom 
Includes Discord benefits
Something Good To Show You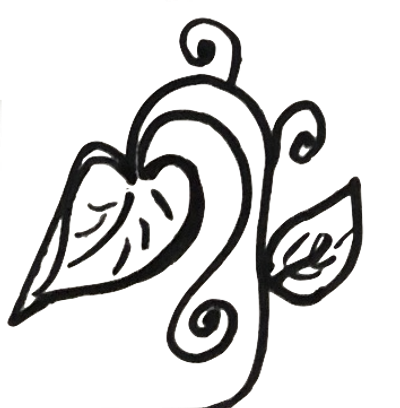 Very grateful you're here, and looking at ways to create a more vibrant and engaged community, for those who want it.  As a member of this tier, you will receive all the gratitude from the pervious posts, plus the following: 
$10/month (or any amount from $10-$24):
Monthly Patron-only group Zoom hang - bring your guitar! I'll share some tips and tricks, teach you how to play some of my songs, we'll chat, I'll play some requests. Will be the 1st weekend of the month, recorded and archived for those who can't make it.
Access to everything I share
Downloads of all the music
Access to Discord chatroom 
Includes Discord benefits
About
Hello Friends!!!
You made it! You're here! I'm here! We're all here together.
If the above song left you smiling but still scratching your head,
CLICK HERE
for a great video explaining this whole thing in a non-musical format. (Unless you're scratching your head for some other reason, in which case I'm afraid I cannot help.)
The long and short of it: you create an account and Patreon charges your credit card once a month, for as little as $1/month (or whatever you choose to pledge), to support the music I create, and you receive music, blogs, photos, and other stuff from me, on an ongoing basis. It's kind of like Indiegogo, but instead of pledging and then waiting 2 years to receive an album, I'll send new music all the time!
Patreon borrows from the word Patron, as in "Patron of the arts." It's like old school arts patronage + crowdfunding, but instead of one very wealthy patron commissioning my music, a bunch of people can chip in, for as little as $1/month. It makes so much sense to me, as an independent artist, because most of the world expects music to be free now, and while I love Spotify and all the other streaming platforms, I cannot continue to create new music if I receive $0.000001 every time someone listens to it. That's fine for artists with support from labels, but it's not sustainable for independent artists like me.
............
HOW DOES IT WORK?
I think I made the Patreon experience pretty clear in the video, but just in case:
I create songs and videos (realistically, it will be between 1-4 each month, probably 2-3)
You pledge a certain dollar amount per month.
If you like, you can set a monthly limit (don't worry, it's simple, you'll see how to do it when you sign up!)
I deliver the things I create directly to you (Immediately, instead of waiting the 1-3 years it takes to create another album)
You can participate as much/little as you like! I know some people just want to support, whereas others want to comment on every post and give a ton of feedback. It's all good, as far as I'm concerned! This experience is 100% customizable, from the monthly pledge to our ongoing communication.
............

SOME OF THE THINGS I'M WORKING ON
Professionally recorded live video of my show at 7 Stages in Atlanta
Hotel Cafe live album
Covers EP (including Wildflowers and Up To The Mountain!)
"Lost Songs" - an album of songs I never released, mixed by Robert Carranza at Jack Johnson's studio!
And there are other secret things I'm working on, like a musical, and a bunch of songs for film and TV...and I will share updates (and hopefully bits of music, too) with my patrons as soon as I can, even if I can't talk about this stuff with the rest of the world. Because everyone loves gossiping about secret things.
............
SOME PARTING WORDS
You guys blew my mind with your support of my Indiegogo campaign. 600 people raised over $50,000 and I was able to record at Wilco's studio in Chicago, with an incredible, Grammy-winning producer and a bunch of excellent musicians. But more importantly, that experience inspired and motivated me to start making music full time again. I learned that there is support and demand for my music, after being away from it for a few years. The emails and messages I'm receiving about the new album are blowing my mind. People are connecting with the songs, the words, the emotion....I remember what it feels like to reach people in this way, and that feeling keeps me going when I feel like saying "fuck it all." Which happens. Because: human.
Thank you for being here and reading this. If you have any questions at all, please send me an email:
[email protected]
.
I will answer you directly and help however I can.
You can also check out
Patreon's FAQ PAGE

.

Thank you for everything you make possible in my life and thank you for believing in me.
Love always,
Terra
Once we reach 100 patrons, I'll write and record another special Patreon song for you; a follow-up to the song in my intro video!
1 of 4
Become a patron to
Unlock 115 exclusive posts
Connect via private message
Recent posts by Terra Naomi