Tezlyn Figaro
is creating Uncensored chat, cutthroat commentary & custom training
Select a membership level
Uncensored Chat
Limited (30 remaining)
For the same cost of a .99 cent iPhone app, join the private access to uncensored community chat. Here is where you can provide your input on news of the day on trending topics! Tezlyn reads all of your messages and she engages!
Cutthroat Commentary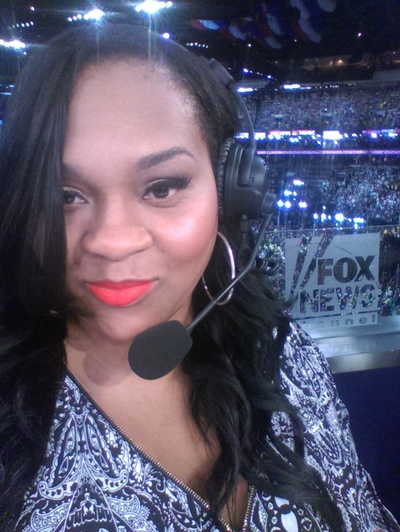 For less then the cost ofa small Starbucks coffee sip tea with Tez!
On TV you may only hear Tezlyn for a few minutes however, for your monthly support you will have access to exclusive uncensored cutthroat commentary. 
Get updates on topics before Tezlyn goes on the air and also hear her 'and another thing' commentary.  'And another thing' is Tezlyn's extended thoughts about her segment topic that she couldn't share during her segment due to limited time or FCC censorshipregulations. 
This is the tier to hear political commentary like you never heard it before! Straight with no chaser! Watch Tezlyn's commentary videos or engage with her on private live streams just for members. You can also listen or watch exclusive Tezlyn Figaro Podcast shows interviewing special guest on hot topics!
Custom Training 10 for 10
Get quick custom 10 tips for $10.00.
Short, quick, easy to digest tips to help you succeed. 
Think about it like a funsize Snicker! It's small, easy to digest and fulfilling! You don't always need the entire Snicker candy bar in order to be satisfied. The funsize can be just as fulfilling. 
Candidates, elected officials and business owners this is for you!   
Many people may not be in a position or ready to retain one on one consulting. 
This tier is a custom designed training library of content for business owners, those seeking to run for office, current candidates, elected officials & operatives. Figaro shares insight & comm strategies learned from campaign wins on every level including managing some of America's most high profile crisis communication cases.  Real strategy based upon results not just rhetoric. 
As a bonus, business owners from any background will benefit by receiving additional tips from Figaro's award-winning staffing firm experience such HR strategies, business development & how to start your business from scratch, scratching your way to the top & survival! 
You will be notified for additional access to more extensive and extended training and because you are a member you will receive a discounted rate.  
About
This platform is not for everybody!

If you think everything is about which is the  best political party or who is the best politician this group is not for you. This group is for those that can see both prespectives regardless of political affiliation. I do not treat politicians like celebrities and I do not associate with a political party like a tribe or cult. Everyone regardless of your political affiliation is welcome to join. However, unlike politicians I have removed Pateron's from this group and have gladly returned their Pateron donation. In other words I am not doing this to create a lot of revenue. I created this space as a think tank for serious free thinkers. 

With that said, unlike the thousands who follow me on Twitter and Facebook, the Patreon platform is a space where I can cater to a select few by offering customized beneficial interactions. 

By becoming a Patreon you will have exclusive access to private uncensored chat, cutthroat commentary not available to the public, the Tezlyn Figaro Show interviews with fascinating guest and customized training via private live streams and private video/audio tutorials! You can change your tier commitment at any time! 

I will not flood your inbox with hundreds of post, I will continue to use my other social media site connections to share general information. However, the goal of this page is to provide weekly updates and provide personal interaction with you that others will not receive. This is the place to ask me questions, send me your concerns and tell me your side of the story!

There are 3 Tez Tier levels to engage!
Uncensored Chat, Cutthroat Commentary or Custom training.

Read about the tier benefits in the tier section.

MORE ABOUT TEZLYN FIGARO: 

Tezlyn Figaro is a political consultant with high profile crisis management experience, federal and state campaign experience, public relations and media training experience. With over 20 years of achievements in strategic communications and media relations, coupled with political campaign wins at every level of government, Tezlyn Figaro is considered a master political strategist.

As Principal Consultant of the award-winning Tezlyn Figaro Communications Group, Tezlyn provides counsel to the nation's most influential political, social movement and private sector leaders. She led crisis communications and media relations for high-profile cases including the Orlando Pulse Shooting, the Officer Holtzclaw Rape Case and the Dallas Police shooting incident.

Tezlyn shares sharp political analysis from an independent nonpartisan perspective as a political Commentator for a number of national outlets including being a weekly commentator on Americas highest rating cable news outlet national Fox News which averages over 2 million viewers per appearance.

In 2016, she served as the National Racial Justice Director for the Bernie Sanders campaign. Her work led to a number of successes during the campaign, including the historic win during the Michigan primary.


Please help us acheive our next milestone goal by reaching 35 supporters Please help by joining and then inviting a friend.
Thank you!
4 of 4
Recent posts by Tezlyn Figaro
By becoming a patron, you'll instantly unlock access to 75 exclusive posts
By becoming a patron, you'll instantly unlock access to 75 exclusive posts